Have youth, will travel
Much Digital Studios is promoting its creators with a media buy as it announces a new content deal with Destination Canada.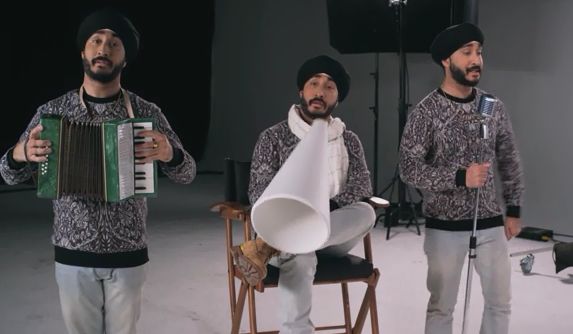 Much is taking its growing slate of creators on the road, announcing a deal between Much Digital Studios and Destination Canada to create a slate of content around Canada's upcoming 150th anniversary of confederation in 2017.
The deal, which is the largest to date for Bell Media's MCN, will have creators like JusReign, Melissa Merk and Dan James creating articles, images, and (of course) videos around 150 Canadian experiences. It aims to reach Much's target audience of 12 to 34, with a secondary target of 18 to 34. According to a release from Destination Canada, millennials make up one-fifth of all global travelers.
"The idea is that, as heavy users of social media, Canadian millennials will essentially be ambassadors for travel within Canada," says Tracey Pearce, SVP, specialty and pay, Bell Media.
Since launching in April, Much Digital Studios has grown its slate of creators to 37, with a combined total subscriber base of 3.5 million and total video views of 58 million. One of the more established creators, JusReign, has seen 25% growth in subscribers since April, according to Justin Stockman, VP of business and channel strategy, Bell Media.
Stockman says the MCN is continuing to look for more creators to add to the team, with a current emphasis on musicians. The goal, according to a recent interview with Playback Daily, is to eventually get 100 creators.
Promoting the MCN to Much viewers as well as potential clients is the purpose of a new set of videos with the tagline "Made to Make." Created in house, the videos show MDS creators like Mila Victoria, Tasha Leelyn and 4Yall talking about how they got their start making videos. The set of videos will be shown across Bell Media's properties, with the potential for an additional social media buy.
Pearce says the goal of the promotional campaign is to encourage people to rethink the way they view the Much brand.
"We want people to reframe their thinking from the Much Music of the '80s to the Much of today," she says. "It's still a place where young Canadians can see themselves and feel like it's a voice that speaks to them."