All that unfolded in the digital space in 2015
IAB Canada's Sonia Carreno does a year-end wrap taking stock of the its main happenings.
By: Sonia Carreno
What are the 10 things that come to mind as I look back over the year?
The main takeaways are this: digital continued to see double-digit revenue growth,  while mobile and video topped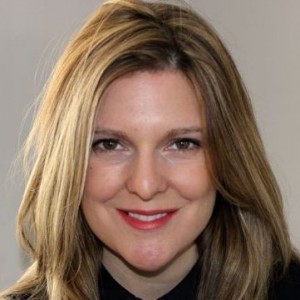 the list of trends to look out for. Aside from that, here's a recap of what happened in 2015:

- The industry came to terms with the MRC definition of viewable ad impressions and is moving towards the 100% viewability goal for 2017. ComScore reported the number of viewable impressions in Canada reached close to the planned 70% target for 2015.
- TAG began to show great traction in its efforts to secure the digital media supply chain with the rollout of its declarations for advertisers and agencies to work towards eliminating ad fraud, as well as the certification program for publishers. IAB Canada, in its capacity as a tripartite digital  association, will be working closely with IAB and TAG in 2016 to bring these programs into the Canadian digital landscape.
- We bade goodbye to Flash and welcomed HTML5.
- Ad blocking quickly became the dominant topic of discussion as the new iOS ushered in a simple blocker option to its user base. In Canada, we saw estimates for ad blocking usage between 15% and 20% with a higher number anticipated in 2016. IAB and the Tech Lab announced a new LEAN ads program to be released for public commentary in Q1 2016. LEAN ads is a step towards addressing the issue of user-experience, impacted by ads that have heavy files sizes and longer download times, as well as limited means to opt-out.
- Policy-wise, it was also a busy year. The Office of the Privacy Commissioner of Canada (OPC) conducted multiple investigations with varying outcomes. It was the first year in operation under the CASL legislation with advertisers and agencies reporting major impact to their businesses. The 2016 revenue survey will endeavour to capture the financial impact of this and the updates made to the Personal Information Protection and Electronic Documents Act (PIPEDA) throughout the year.
- 2015 saw great pick-up on the Ad Choices program, which allows consumers to opt out of behavioural advertising with the OPC acknowledging over 95% coverage of the program. The ASC released a compliance report in December indicating strong adherence to the program's guidelines which furthers our efforts to maintain self-governance in Canada as an industry.
The industry continues to thrive in Canada with strong pushes towards growth in programmatic and native advertising. Agencies are busy realigning strategic resources to accommodate the continued shifts towards omni-channel marketing. The ad tech sector continues to refine its offerings to provide sophisticated means to buy and measure digital media under the new standard lenses and currencies, including viewable, in-target and verified human traffic.
2016 will be an exciting year for IAB Canada as we build momentum on securing the supply chain, create stronger training programs to help prepare talent for tremendous digital growth and continue our work in self-regulation.