Dentsu Aegis Network names new CFO
Philip Filippopoulos is joining the company from BBDO Canada.
Dentsu Aegis Network (DAN) is adding to its financial management team with the announcement that Philip Filippopoulos is joining the company as its new CFO.
Filippopoulos will report to DAN Canada CEO Annette Warring and the company's Americas CFO Dave Wein.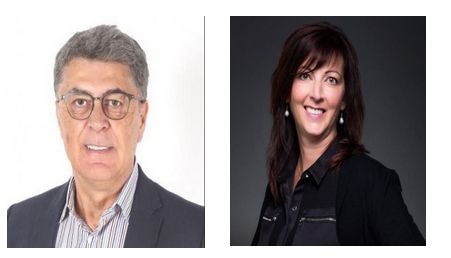 The addition of Filippopoulos as CFO is part of a larger restructuring within the DAN team. Current CFO Louise Gauthier (pictured above right) will move to the newly created role of EVP of group profitability management, and will report to Filippopoulos. The changes are in line with DAN's commitment to invest more significantly in its corporate function.
Starting at Omnicom in 1998, Filippopoulos most recently worked as CFO and EVP at its agency, BBDO Canada. His first day at DAN is Jan. 18.
In addition to the news about Filippopoulos, DAN also named Jeff Dack as president of its Carat Canada operations yesterday.