Cieslok Media grows large-format inventory
The OOH company has acquired several big-size murals and wall banners.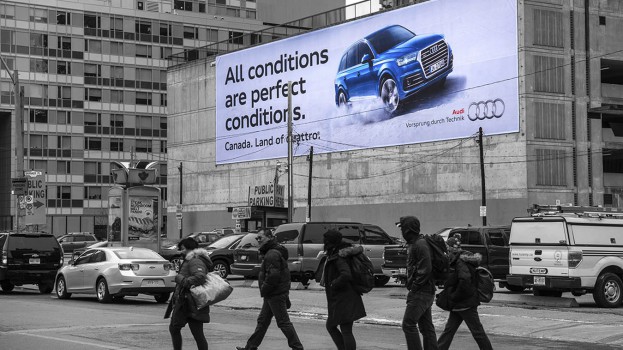 Toronto-based Cieslok Media has acquired seven large-format spaces from Toronto-based Abcon Outdoor Inc.
The added inventory spaces – four hand-painted murals and three wall banners – are all located in downtown Toronto.
Jörg Cieslok, president and CEO of Cieslok Media, said in a press release that the additions to his company's inventory reinforces its focus on giving marketers access to high-impact, large-size displays in major urban areas.
In early December, Cieslok Media announced its pact with U.S.-based Sito Mobile, which underscored the media company's focus on data and technology. Through that deal Cieslok Media is able to provide clients with much more specific location-based consumer data to serve up ads within a geo-fenced area.
As part of its expansion outside of Toronto the company announced the placement of four new digital boards on Dixie Road in Missisauga along exit and entry points for the Highway 401, 407 Express Toll and Derry Road.