CRTC strikes down opposition to OMNI changes
The commission has denied applications from interveners to have Rogers Media face an expedited hearing around its cancellation of local news broadcasts.
The CRTC has denied applications from interveners who requested that Rogers Media face an expedited hearing for cancelling newscasts on OMNI.
Last May, Rogers Media cancelled all third-language newscasts broadcast on its OMNI stations (CFMT-DT and CJMT-DT Toronto, CJCO-DT Calgary, CJEO-DT Edmonton and CHNM-DT Vancouver), replacing them with local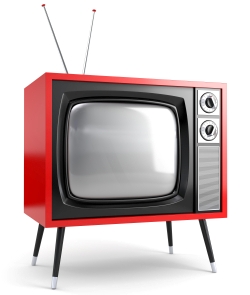 current affairs shows. Those programming changes, which were made because of revenue declines at OMNI, also resulted in the loss of about 90 jobs at Rogers Media.
Following those changes, the Urban Alliance on Race Relations (UARR) and Unifor Local 723M submitted applications to the CRTC seeking the reinstatement of the local third-language newscasts. The UARR said that Rogers Media was in breach of the Broadcasting Act and requested that the CRTC convene a hearing to review its concerns about OMNI's management.
The group also asked that the CRTC suspend consideration of all other applications from Rogers until news broadcasts were restored to OMNI. If Rogers Media failed to restore news programming, the UARR requested that the CRTC consider revoking OMNI's licences on the basis of failing to meet commitments made to the commission and to Canada's ethnocultural communities.
Rogers Media's official response stated that cancelling OMNI's local newscasts didn't breach any legislation, regulation or commission policy, and was in full compliance with its conditions of licence. To justify the programming changes, Rogers pointed to the financial and competitive challenges facing OMNI's business model, including weakened revenue from U.S. strip programming, changing viewer habits and increased competition from other English-language conventional broadcasters and ethnic specialty channels. It also pointed to the CRTC's refusal to decrease its regulatory obligations at the time of its 2014 licence renewal for OMNI.
The CRTC denied the application from UARR and Unifor, saying that while the conditions of licence for OMNI specify that the services must provide a certain level of ethnic and third-party programming, as well as local programming for the Edmonton and Calgary stations, the licences didn't specify that the shows must be newscasts.
The commission noted that the upcoming 2016 licence renewal hearing for OMNI will provide interveners with the earliest opportunity to request and advocate for conditions of licence to address their specific concerns.
The CRTC also noted that at the time of the next group-based licence renewal hearings it will have completed its policy review on local and community TV programming, which begins public hearings later this month. It noted that any changes to local and TV programming policies might have an impact on the regulations for OMNI and other conventional TV stations that broadcast local news programs.
CRTC commissioner Raj Shoan submitted a opposing opinion to the regulator's decision, saying that by denying the applications of the interveners, the CRTC had abandoned its leadership role around creating effective ethnic broadcasting policy.
Shoan says while he agrees the conditions of licence mean Rogers has no legal obligation to maintain third-language newscasts on OMNI, the CRTC has declined to initiate a process that could have resulted in a dialogue with ethnic broadcasters and stakeholders. He says it is "well past time for a comprehensive review" of the Ethnic Broadcasting Policy, which was created in 1999.
Complaints associated with OMNI are less to do with failings on the part of Rogers Media, and more to do with the need to re-evaluate obligations around ethnic broadcasting in Canada, argued Shoan.