Impax Media adds former Bell director
The Montreal-based OOH company has hired Eric Menzies as its VP of network development and sales.
A former director of street furniture advertising at Astral Out of Home has taken on the role of VP, sales and network development at a Montreal-based OOH start-up.
Eric Menzies will be leading the effort to grow Impax Media's retail partnerships as it prepares to expand in markets across Canada and the U.S. In addition to expanding its business, Menzies will also be leading the company's sales team and working on developing advertising sales.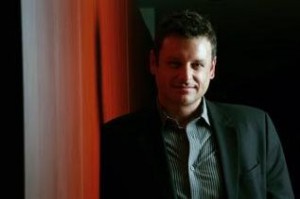 The company will first focus on Canada's three major markets – Montreal, Toronto and Vancouver. The company's OOH products include retractable lane gates, which are installed at store checkout counters, with HD digital screens that double up as security systems and advertising faces.
While in his former position at Bell Media's Astral OOH, Menzies launched the Toronto Street Furniture product, introducing the signature column in Toronto and the digital transit shelter and column networks in Montreal.
Lesley Conway, EVP and general manager at Impax Media, who worked with Menzies while she was also at Astral Out of Home, stated in a press release that his proven track record in developing client relationships and heading sales teams will help the OOH company to achieve its growth objectives. Conway joined Impax Media last November.
Impax's digital media gates have been used to display branded content and customized messaging that includes news, recipes and in-store promotions.