How much is local TV worth?
CRTC hearings into the fate of local TV see new funding models on the table.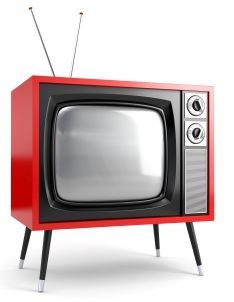 The CRTC will soon be closing a week-long hearing into the future of Canadian local and community TV and analyzing alternative funding models brought to the table by Canadian media companies.
The hearing, which is part of the CRTC's three-year plan to modernize the TV industry, invited the industry to respond to two proposals: the first, the composition and nature of a fund (from existing sources) to support the production and broadcast of local news, and the second, to discuss ways in which community channels can broadcast local news in markets where there is no existing over-the-air TV. Overall, the eight-day hearing which wraps up today, was meant to help the CRTC address the best way Canadians can continue to access local information and community access programming on multiple platforms and allow Canadians to weigh in on the issues at hand.
The current hearings also follow the CRTC's 2012 decision to eliminate its Local Programming Improvement Fund, which was established in 2008 to support local programming following the economic downturn. The fund, which was financed through a levy on cable and satellite subscribers, saw private broadcasters and local CBC stations receiving support from a $100 million pool each year. The fund was officially discontinued in September 2014 after a two-year phasing-out period.
Shaw Media:
Presenting Tuesday morning, Shaw Media argued that while local news continues to be a vital part of TV programming, it is challenged by falling ad dollars. To cope with ad losses, Shaw Media has implemented a centralized production unit in Toronto for newscasts in Halifax, New Brunswick, Montreal, Toronto, Winnipeg, Regina, Saskatoon and Kelowna, which it says prioritizes front-line reporting while also capitalizing on efficiencies. When asked how that model impacts local coverage, Troy Reeb, SVP of news and station operations, Shaw Media, said that the company still has 40-plus people working on local news in Winnipeg and over 30 in Saskatoon.
Turning to community news, Shaw Media's representatives said it doesn't support either initiatives put forward by the CRTC in the working document for the hearing.
"We are concerned that the creation of another fund would simply promote inefficiencies and, as we have explained, it is not realistic to expect community TV to become a local news station in small markets," said Morgan Elliott, SVP of regulatory and government relations, Shaw Media.
Shaw Media proposed that the access expenditure requirement should be eliminated. If that is not possible, Shaw suggested the CRTC consider including technical, sales and promotion, administration and general expenses to the access programming expenditure requirement. On the advertising side, Shaw proposed that sponsorship rules be amended to allow for words that promote goods or services or that promote a favourable image of the sponsor. It also noted that in small markets where there is no local station, consideration be allowed for the potential of commercial advertising.
CBC:
The CBC proposed a Local News Incentive Fund (LNIF) under which incentives would be provided based on incremental expenditure. Under the proposal, the fund would be financed by 1% of the broadcasting revenues from terrestrial BDUs and 0.4% of the revenues for direct-to-home broadcast satellite providers. This, the CBC put forth, would equate to a fund of approximately $68 million.
In order to qualify for the proposed fund, a station (of which CBC estimates there are 65) would have to operate a newsroom in the relevant local market and staff it with professional journalists, as well as broadcast 2.5 hours of original Category 1 local news each week. All TV stations serving small markets (less than 300,000) and independent stations serving medium-sized markets (between 300,000 and one million) are eligible for the fund. The CBC proposed that the LNIF be administered by the CMF or a similar organization.
"There are official language minority markets where we are the only broadcaster," said CBC's EVP of English services Heather Conway. "So to deny us is to deny those communities as well."
Rogers:
Rogers presented a model in which cable and IPTV distributors would continue to devote 5% of annual revenues to Canadian programming. Three per cent of that would be funneled into eligible productions funds, 1.5% to community channels and 0.5% to a new Local News and Information Fund (LNIF).
In the Rogers' model each station would be allocated funds from the LNIF based on its share of local ad revenue. The fund, by Rogers' estimates, would be valued at $33 million.
Rogers also proposed that all community channel operators make all their programming available on multiple platforms (linear and digital) to make it available to anyone with an internet service. In markets where a private local television station does not exist, community channels would have to make minimum commitments to local news and information programming. In exchange, Rogers proposes that those channels could reduce their access-programming obligations.
Rogers also asked for the ability to invest revenues from one successful local TV market (GTA in particular) to less successful and remote TV markets that wouldn't be able to afford quality local and community programming without external support.
Cogeo Connexion:
Cogeco Connexion, which is a wholly owned subsidiary of Cogeco Communications, presented its proposal based on its experience running CogecoTV, its community-focused television service in Quebec and Ontario. Cogeco currently runs a community TV station in North Bay, ON, and noted that it has been supporting that community since 2002 when CTV shut down its local operations there. Based on the value and importance of its service to that community (where no other over-the-air service is available), Cogeco's team highlighted 13 other communities (six others in Ontario and seven in Quebec province) where it has proposed a Cogeco Community TV service for access and non-access programming.
Cogeco's funding proposal suggested 2% of the BDU's 5% contribution from revenues to support Canadian programming should continue to be used for community TV. In addition, the company requested an reallocation of 0.6% of revenues that currently go to independent funds for Canadian programming be diverted to the development of professional news and information programming.
The company also requested more flexibility in sharing contributions across channels. This, it argued, would not only match current regulations for pay, specialty and OTA licensees but it would also allow the BDUs to respond to the specific programming needs of each community.
BCE:
BCE pitched a new local news fund that could be financed by reallocating a portion of the funding BDUs are currently required to contribute to Canadian programming. Under the proposal, BDU and IPTV contributions to community television would be reduced to 1% from 2%, with 0.8% redirected to the new local news fund and 0.2% directed to a small market local programming fund. According to BCE, the fund would have totaled $67 million had it been implemented for the year 2013/14. Read more about BCE's proposal here.