Walmart axes MediaVest, sticks with Mindshare
With a new CMO in office, the retail giant has severed its almost decade-long relationship with the Publicis group in North America but maintains its relationship with Mindshare in Canada.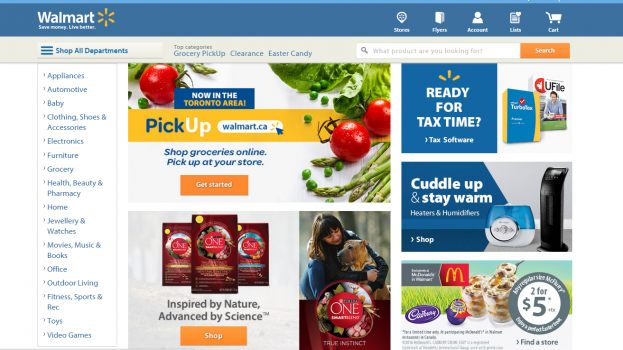 With a new chief marketing officer in office, Walmart has confirmed a decision to bring to a close a 10-year relationship with Publicis' MediaVest to manage its media account in the U.S. The company's media account in Canada, which is currently with Mindshare, has not been affected.
It's early days for Tony Rogers who stepped into the CMO role after former CMO Stephen Quinn left Walmart at the end of January.
The loss of the Walmart account is a significant one for MediaVest, which also lost the Procter & Gamble account in late 2015. Those changes were announced almost a year after Christine Decker joined P&G as brand director, North America brand operations in charge of the company's media business.
The decision to sever ties with MediaVest are specific to the Walmart business in the U.S., confirmed a Walmart spokesperson from its U.S. office.
"We have made the decision to end our relationship with MediaVest," Danit Marquardt, director, corporate communications, Walmart, told MiC. "We thank them for their strong partnership over the past nine years. We are taking a different direction and looking for new ways to use media to connect with our customers."
A spokesperson from the retailer's Canada office confirmed the decision does not affect Canada.
Walmart has been growing  its business on the Canadian side of the border. In January this year, in time for its fiscal year closing on Jan. 31, the company opened 15 Supercentres across the country. The Supercentres are located across eight Canadian provinces and bring up the company's total Canadian store strength to 394, with 280 of them Supercentres and 114 discount stores.
The news of the media account changes come one day before Walmart's Feb. 18 Q4 earnings call, where analysts expect revenues for the quarter will be marginally lower than revenues from the same period last year, which were $131.56 billion or $1.61 per share. The U.S. market has suffered some recent store closures of its express chain, as well as others in Brazil. In fiscal 2017, the company says it has plans to open 300 new stores worldwide.