Yellow Pages snaps up Juice Mobile
The online publisher has acquired the mobile-focused ad-tech co to benefit from its programmatic platforms as its digital revenue grows.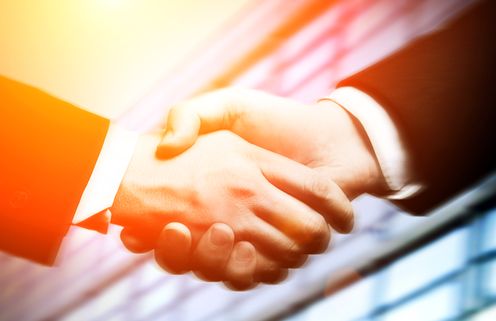 Looking to expand its automated digital advertising offerings, Yellow Pages has acquired the Toronto-headquartered Juice Mobile.
Yellow Pages, which is publicly traded, announced the $35 million deal this morning. The purchase strengthens Yellow Pages' brand and publisher reach, enabling the company to fulfill mobile advertising on their behalf, according to Julien Billot, president and CEO of Yellow Pages Limited.
As part of the deal, Juice Mobile, which saw revenues of over $25 million in 2015, will see no change in its team, and will continue to operate as a separate entity.
The decision to buy Juice Mobile was informed by two main factors, says Fiona Story, director, public relations and corporate communications at Yellow Pages. Yellow Pages has been seeing a shift in revenue towards digital over the past year; last quarter the medium made up about 62% (or half a billion dollars) of revenue.
Moreover, with brands increasing their use of programmatic technologies for mobile advertising campaigns, projections for programmatic spend in 2016 are high.
The company already owns Mediative, its integrated advertising and digital marketing arm. By adding Juice to its portfolio it is able to expand its access to big brands. Currently Mediative earns about 3.8 billion impressions; Juice Mobile sees about 11 billion impressions. The ad-tech company's offerings include Nectar, its programmatic direct platform and Swarm, its real-time bidding platform.  
"Mobile is becoming the platform of choice in Canada; Juice Mobile expands our programmatic direct and RTB offering for mobile," says Story.
Long-term, says Story, the company has plans to develop a Juice Mobile offering that is specific to small- and medium-sized clients that make up the publisher's focus.
"We could enable this offer to be readily available to small- and medium-sized businesses. Programmatic tends to be the domain of large brands, it requires resources and knowledge. This kind of service needs to be available to MSBs, with mobile programmatic solutions to meet their specific needs and allow them to continue to compete in the digital marketplace."
The company says the purchase, which will be funded with liquidity on hand, will not interfere with its ability to repay its $100 million debt (owing to secured notes in 2016). It says it anticipates being debt-free by 2018.