Tapping into the world of digital creators
With four MCNs now operating in Canada, the opportunity to use this non-traditional channel is rife. But is the influencer an essential campaign asset or more of an accessory?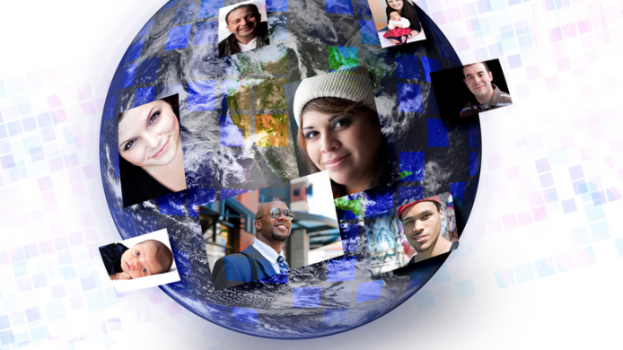 We are in the age of social celebrity, where digital creators are emerging as dollar-valued commodities. As millennials shun traditional viewing options, and in turn, traditional advertising, marketers are adapting to these changes with caution, taking baby steps into the unknown.
Campaigns featuring YouTube personalities have been steadily growing across North America, with U.S. marketers taking the lead. There are no official numbers available that track media spend on campaigns employing talent from multi-channel networks (MCNs) or non-MCN-affiliated online creators. However, estimates based on campaigns with major MCNs in market show that at least $250 million of brand advertising was spent on influencer programming in 2015. That figure does not include advertising in pre-roll and display on creator's channels, just specific product-based advertising or placement with creators. In Canada, the market is estimated to be somewhere between $20 and $25 million.
Canada's four major MCNs – Studio 71, Kin Community, CBC-Fullscreen and Much Digital – are relatively new and are seeking to attract partnerships with Canadian advertisers. Several brands have tapped influencer networks to reach the millennial demo or to address problems of perceptions, as is the case with Sony's influencer campaign (discussed later in this piece), which used the opportunity as a specific campaign strategy.
Viewership of the biggest (albeit, mostly U.S.-based) channels can be staggering. Over $3.5 billion is spent on digital advertising every year in Canada. While digital doesn't always have the same reach as TV, individual YouTube celebrities can have massive followings. Take, for example, Canadian digital celebrity Lilly Singh (aka IISuperwomanII) just made Time's list of 30 most influential digital celebs (eight million subscribers and 1.1 billion video views). Another commonly cited example is Epic Meal Time, which has 6.8 million subscribers and 879 million video views.
But is this new mass-media alternative right for your agency or brand? Is the ROI worth the effort?
It is, if you ask Jonathan Davids, CEO of Influicity, which matches media companies with influencers via its proprietary platform. In 2014, Influicity estimated that ROI for each dollar invested in influencer marketing was about $6.80. Last year it revised that figure to the tune of $9.60 per dollar invested.
Davids says that on average influencer-based campaigns on his platform witness a 63% increase in a consumer's intent-to-purchase.
Heady stuff, right? Those are numbers TV's specialty channels would kill for. But despite the potential that their reach offers, Davids says it's been difficult for MCNs to reap the rewards of scale their offering promises. One of the number of challenges brands face in achieving marketing results from MCNs is the unique nature of creative control in this market (talent often retains a high degree of control).
Tammy Gardner, group account director at Touche, says the market is currently in the midst of a domino effect, with brands watching how competitors are leveraging digital creators, sussing out if it would make sense for their media/marketing plans, and then following others in.
Another concern for buyers is understanding how costing works for influencer-driven campaigns. Davids says an activation can range from $2,000 to $200,000, depending on how the value of the influencer is calculated (subscriber base, total views, reach), the campaign's objectives and on finding the right influencer match for the brand.
Media buyers still seem to be on the fence about the MCN opportunity. Andrew Sarrazin, supervisor, trading and analytics at PHD, says it's not yet a significant part of his agency's planning process. His clients are interested but typically leverage digital influencers for individual activations, he says.
"If we were working with a makeup product, for instance, and we wanted to defeat a rumour or assumption that they use some bad testing methods, we might use an influencer to push that campaign and address false impressions."
A good example of this is a campaign in market by Sony Canada, for which it hired independent musician and digital creator Andrew Huang to highlight the power of Sony sound. The campaign was almost 100% digital-focused with paid social and digital advertising directing viewers to Huang's sound videos, and it resulted in a 13% lift in consumer perception on Sony sound. In addition, after watching Huang's ad, Sony reported that 72% of viewers planned to search for its products online. That campaign worked because its objective was crystal clear: looking to change perceptions around its sound capability, the company chose an influencer with over 200,000 subscribers, whose sound judgement was considered in tact.
Other cases where an MPN can be useful, he says, is if a new product is in market and it makes sense to add to the media mix to grow brand awareness around it. One advantage of the space is that product creative is delivered in a new and creative way and doesn't appear so "brand-y."
With the evolution of ad blocking — 16% of Canadians on the internet use ad blockers — MCNs offer an opportunity to reach those consumer as well. According to Davids the market will grow threefold in a period of three years, which by conservative estimates will see it hitting the $70 mark by 2018.
Image courtesy of Shutterstock