The Globe's newest digital ad option
The newspaper has signed with SlimCut Media as its in-stream video advertising provider.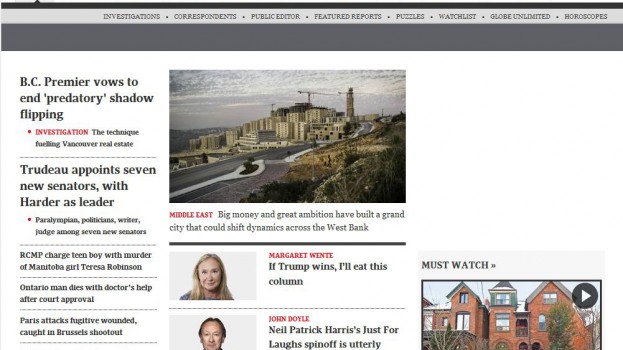 The Globe and Mail has a new digital ad unit option, signing with SlimCut Media to deliver in-article video advertising.
Toronto-based SlimCut Media's Outstream video unit automatically deploys video advertising within articles as readers scroll down. If a reader can't see 50% or more of an ad then it automatically pauses. The sound on the videos is only activated when a user moves its cursor over the ad. The unit vanishes at the end of the ad regardless of whether or not the sound is activated by the user. An impression is counted only when 50% or more of the player is in view, and the Globe and Mail is offering an option to buy the product by completed views, where advertisers only pay when the video has been seen until the end, says Damien Véran, president at SlimCut Media.
The new video advertising option will be sold directly by the Globe and Mail sales team. The SlimCut ad unit should create over one million desktop opportunities a week for video advertising on the Globe, according to a SlimCut Media representative.
The video ad unit is available on desktop now and will be added to the Globe's tablet, mobile web and in-app options in the coming months.