A portrait of TV's distribution landscape
Cable remains the number one method for accessing TV, even as it sees a drop in market share, according to a report from MTM.
The moguls of media are in a virtual fight over which of the lot ought to have dominance in the media buyers plan. Print has retreated to the back bench but digital and TV have been fighting it out in the ring for first place.
In a world of multi-screen consumption and changing consumer behaviour, it's useful to take stock of big picture realities.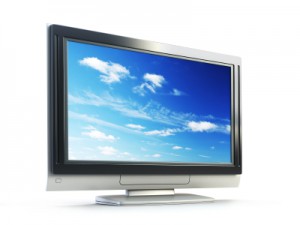 To this end, Media Technology Monitor (MTM) has put together a report that responds to the question: How are Canadians receiving television? Titled "The TV Distribution Report," it analyzes not only the ways in which TV is being accessed (cable, satellite, IPTV) but also how it is being bundled and charts out the consumer profile for each category.
Cable retains its spot as the most-used method of watching TV, with 40% of the Anglophone marketshare. However, that share has fallen by 3% over the past year, and 24% since 2005. Satellite TV, which is also in decline, is down a few percentage points to 16%. Conversely, IPTV remains on a growth trajectory; overtaking satellite TV with 21% share of the Anglophone market. Cord-cutters and cord-nevers now make up 12% of the market in English Canada, in a recently coined category (by MTM), "TV My Way."
Telus excels in its ability to bundle four offerings to consumers with 34% of its customers in Anglophone Canada subscribing to all four services: internet, cable, home phone and mobile. Bell, Rogers and Videotron also do well with bundling. A minimum of 30% of all customers of the seven major service providers across English Canada subscribe to at least three services from one provider.
And what does the subscriber look like? The average cable loyalist is older, wealthier and lives in the big city, whereas the average satellite subscriber lives in smaller communities, most often in places where there are less than 10,000 inhabitants.