Perry Di Iorio joins Xaxis Canada
The media veteran has been hired on account of his extensive experience in driving strategy for businesses using new technologies.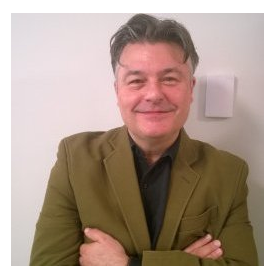 The new director of sales at Xaxis Canada is industry veteran Perry Di Iorio.
In his new role Di Iorio will be responsible for growing the programmatic media and audience-platform's business across English and French Canada. In addition to developing direct client relationships at Xaxis, he is expected to grow sales within the larger WPP group, which includes GroupM, Maxus, MEC, MediaCom and Mindshare.
Specifically he will be driving sales for platform's tools, Xaxis Performance Business and Light Reaction, as well as native ad unit plista, which is expected to launch in North American markets later this year.
Rodney Perry, managing director, Xaxis Canada said in a press release that Di Iorio's addition to the Xaxis team is based on his proven capability in working with Canadian advertisers and in successfully strategizing around the launch of numerous cross platform entities.  "His extensive experience in introducing new, technology-driven offerings to both traditional and digital marketers makes him an ideal addition as we continue to expand our fast growing business in Canada."
Di Iorio comes to Xaxis from his previous role as a consultant working to rebuild the brand value of Reader's Digest through a relaunch of the magazine in its print edition, as well as its online one. Di Iorio's has worked across the spectrum of sales roles in earlier roles. He helped launch ESPN in Canada when he was director, sales and marketing at Crucial Interactive. Similarly he helped to bring SportsNet's digital platform to life when he was at Rogers Media. He was once director of business development at TC Media handling e-mail, mobile, social media and digital promotions.
Xaxis announced the launch of Light Reaction in June last year, introducing the advertising business, which focuses on mobile and uses scientific data to deliver precision mobile targeting for its clients, and bases its earnings only on highly measurable end results.