Cieslok supports Tangled's art initiative
The media company is partnering with the non-profit organization to support its arts accessibility advertising campaign.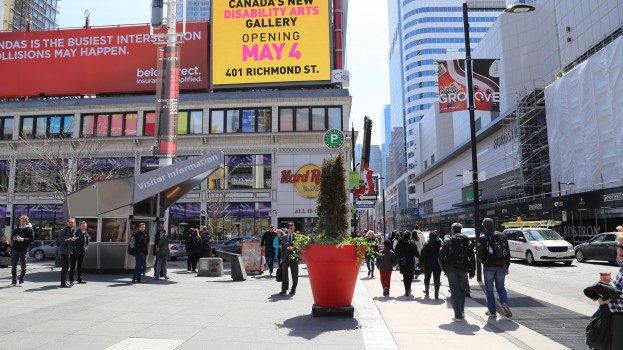 Toronto-based Cieslok Media has partnered with Tangled Art + Disability as its exclusive media partner.
The large-format outdoor advertising company is working to support the not-for-profit organization's effort to launch an awareness campaign about its arts-accessibility programming.
The digital-display campaign features creative promoting the Toronto-based art company's opening of a new art gallery slated for the end of this month. The organization supports artists with disabilities, exhibiting their artwork and touring it across the province.
"Supporting art initiatives is something we are truly passionate about at Cieslok Media; we know art has the ability to make a positive difference in the community," stated Jörg Cieslok, CEO and president, Cieslok Media.
The media company's support for the accessible art organization will help to promote inclusion in the city's art and culture sector, according to Katie McMillian, director of operations at Tangled.
The Tangled Art Gallery opens in Toronto on May 4 at 401 Richmond St.