Instagram expands Carousel ad unit
Advertisers are now able to add videos into the swipeable unit.
Instagram is bringing videos to its Carousel ad unit, giving clients the option of putting up to five videos, or a combination of videos and images into the swipeable unit.
The addition of video is an evolution of the Carousel unit, which Instagram first launched last spring. Joelle Maslaton, brand development lead, Instagram Canada, said that adding video now made sense because the time spent watching videos on the site has gone up 40% in the past six months. Each video in the ad unit can be up to 60 seconds long.
The new ad unit is in beta this week, with Unilever and Samsung both on as test partners in the Canadian market. The ad will open up to all advertisers within the next few weeks, said Maslaton.
Videos in the Carousel unit will begin to play automatically as users scroll past the ad, with video views being provided to the client for each individual video, rather than the ad unit as a whole. According to internal stats from Instagram, Carousel ad units have had an average of 2.5% higher recall than static image ad formats on the platform.
Globally there are more than 400 million users on Instagram, with average time spent sitting at 21 minutes,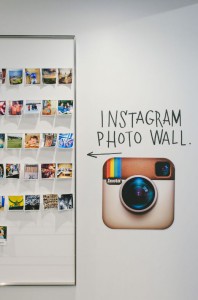 according to the most recent numbers on the Facebook-owned platform.
The announcement follows Facebook's official launch of its new Canadian headquarters in Toronto's MaRS Discovery District last week. Jordan Banks, managing director, Facebook Canada and global head of vertical strategy, said the space was chosen in part so that the social media company can play more of a role in the Canadian tech space.
Facebook Canada's new office has over 100 workspaces, along with 14 conference rooms with names that were crowd sourced from the company's employees (Hotline Bling, Degrassi Junior High, Terry Fox and Boardroom Eh.). The new office also features an Instagram corner, with an oversized mobile device that loops paid and organic brand content as well as posts from top community members. There's also a hashtag-activated printer, which allows staff members and visitors to the office to print images for the in-house photo wall.
Main image courtesy of Shutterstock, inset image by Taku Kumabe