TorStar reports increased Q1 losses
Falling ad revenues, increased digital investment and restructuring costs were responsible for ballooning quarterly losses.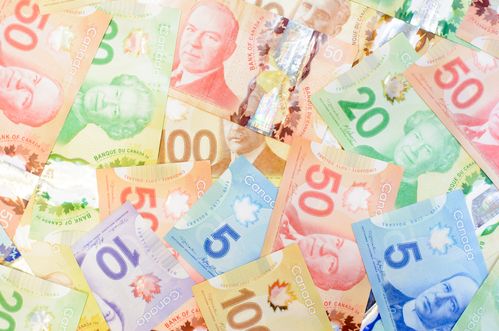 The TorStar Corporation posted a net loss of $53.5 million or $0.66 per share for the first quarter of 2016.
Those losses were due to increased investment on growing its digital portfolio, continued softness in the print advertising climate, a 4.6% decline in its distribution businesses, as well as costs associated with restructuring, David P. Holland, president and CEO of the TorStar group said on an investor call this morning. The company also experienced a 3% decrease in subscriber revenue.
By comparison, the company's net loss for the first quarter of 2015 was $3.7 million. Specifically the increase in losses was attributable to the expenses involved in acquiring a 56% stake ($15.1 million) in digital ad platform, VerticalScope in July of 2015.
Operating revenues were also down at the company by comparison to the same period last year. TorStar reported an operating revenue of $156.7 million, down 13% from $181.2 million for Q1 2015.  Some of the drop was due to the loss of revenue from Olive Media, which closed its doors at the end of 2015, and posted a $2.9 million net revenue in the previous year. In addition, the closure of the publication's printing plant in Vaughn resulted in losses of $2 million of commercial printing revenue. That business will be up for sale this year, Holland confirmed, and proceeds from its sales are expected to lessen anticipated drops in revenue from print advertising and the flyer distribution business in its SMG and MMG segments.
Digital revenues from the Digital Ventures segment nearly doubled to $15.9 million, mostly on account of its investment in VerticalScope. However, digital revenue for the Star Touch was also up, with the company anticipating a drop in its annual investment in the tablet app over the course of 2016 in comparison with its launch costs of approximately $15 million in 2015.
Overall, digital revenues for the company were up 17.1% of total segment revenues owing to increases in ad spend on the Toronto Star Touch as well as an increase in local digital advertising on the Metroland Media Group's community websites.
The company also announced that it has realigned its businesses into three operating categories: Metroland Media group, which houses its community newspaper business; the Star Media Group, which houses the Toronto Star, the Star Touch and thestar.com, as well as the free daily Metro; and Digital Ventures, which includes VerticaleScope, eyeReturn Marketing and Workopolis. 
In March, John Cruickshank, the publisher of the Toronto Star and the president of the Star Media Group for the past seven years, stepped down from the role. Today is Cruickshank's last day at the office. No replacement has been announced and Holland will continue in the role of acting publisher until one is found.