IIHF closes to over one million on TSN/RDS
Viewership to Team Canada's games during the tournament were up 13% over last year overall.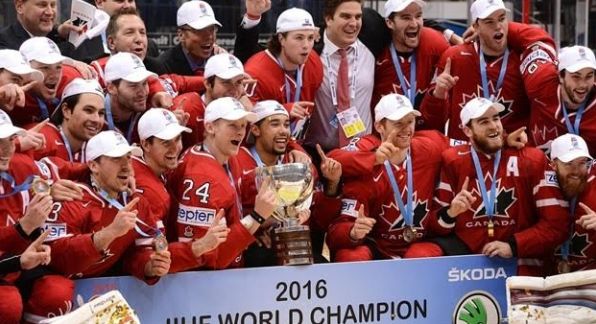 Over one million Canadians tuned in to see Team Canada skate to a gold at the 2016 IIHF World Championship on Sunday on TSN and RDS.
In all, an average audience of 1.56 million tuned in to the game, which saw Canada beat Finland, according to Numeris numbers provided by Bell Media.
Audience levels for the game peaked at 2.6 million late in the game, as Canada closed out the 2-0 win.
Overall viewership to Team Canada's quarter-final, semifinal and final games on TSN and RDS were up 13% this year compared with last year's gold medal performance.
TSN and RDS recently announced that Bell Media will carry the IIHF World Championship on the networks in Canada through 2023.