Super Channel's survival struggle in saturated pay TV market
The pay TV channel has been granted protection under the Companies' Creditors Arrangement Act but faces an uphill battle in today's hyper-consolidated market.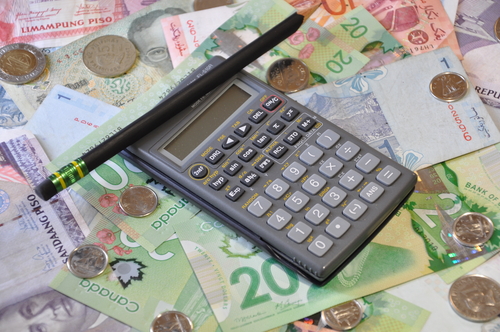 By Katie Bailey and Sonya Fatah
In today's highly consolidated pay TV market, Allarco Entertainment is, once again, in deep trouble.
The owner/operator of Super Channel filed for, and was granted, a 30-day period of creditor protection under the Companies Creditors Arrangement Act(CCAA) last week. The filing is Allarco's second under the CCAA; the first was filed and granted in 2009 and it emerged from the process in 2010.
However, the landscape in which Allarco is making its claim is a much different one than seven years ago due to its increasing investment in original programming, the increasing cost of acquiring international rights, a rise in cord-cutting and the growing popularity of streaming services like Netflix.
The company has been licensing and developing a raft of original content in the past few years, as it seeks to compete in Canada with pay-TV giant Bell Media, which has locked premium pipeline deals with the likes of HBO and Showtime. For its part, Super Channel has licensing agreements with Twentieth Century Fox, Starz Media and Warner Bros for TV series and films.
As Allarco states in its filing, posted to court-appointed monitor Pricewaterhousecooper's website, the effect of the above, and what it sees as a disadvantaged position in BDU-sold channel bundles and stalled wholesale negotiations, is that in the past 12 months, the business has been losing $1 million per month in revenue. Citing specifically the increased cost of programming (as it competes with a raft of other services for titles), Allarco said it projects even heavier losses for fiscal 2016 and is "at this point, insolvent."
The document pegs Allarco's liabilities at $115.7 million, with $71.7 million of that secured debt. In the same file, the document notes subscriber revenue for the channel has also fallen. In August 2015 the company had suffered a year-over-year subscriber revenue decline of $1.35 million. Its latest financial filing to the CRTC shows a 4.65% drop in subscribers from 453,483 in 2013 to 432,311 in 2014. By comparison Bell Media's TMN had a subscriber base of 1.15 million in 2014, and then Corus Entertainment-owned Movie Central had 926,923 subscribers.
A relatively small independent operator, Allarco owns Super Channel on the TV side, along with a number of radio stations in Alberta.
At the time of its original licence application in 2006, Allarco projected it would have 1.4 million subscribers in 2013 from an initial base of 138,000 in 2007. It was an assumption questioned by its competitors, who filed arguments against the licence application, stating "Allarco assumes that the number of subscribers to current pay TV services will continue to grow, without indicating any impact from competition from outside the system (including new technology), and without indicating any impact from the entry of Allarco itself."
At the time of its first creditor-protection filing the company's request was based on the failure of cable companies to adopt the CRTC's rules on mandatory carriage of the channel. In April 2009, Allarco filed a complaint against Rogers Communications citing the company for giving undue advantage in marketing to Astral Broadcasting's The Movie Network (TMN), HBO Canada and MoviePix over Super Channel. In its decision the commission directed Rogers Communications to change its marketing approach.
While significant challenges of carriage access did little to arrest the deeper issues related to Allarco's entering the pay TV space. Industry analysts told MiC the landscape in which the Super Channel made its entry was perhaps too competitive for a company of its size. With the consolidation of the pay TV industry under Bell Media, they say, the die was cast, making it even more difficult for Allarco to compete.
Allarco's most recent filing places the burden of its current woes on programming costs. As such, says David Ullmann, a partner with Blaney McMurtry who specializes in IP law, corporate restructuring and creditor issues, its in this area Allarco is targeting its cuts. The affidavit confirms of all of its programming licensors, Twentieth Century Fox is the sole secured creditor.
"A unique feature of this CCAA filing is that they put in in their materials that the first thing they are going to do is disclaim – that is, to terminate – a bunch of these licences," says Ullmann, who was involved in Allarco's previous filing as counsel to MGM, and who has reviewed the 2016 affidavit. "The effect of that disclaimer, according to their materials, is that it will relieve their cash flow burden."
As per the affidavit: "The cash flow projection has been based on an immediate disclaimer of a number of agreements with program licensors and the return of that programming to those program licensors. Without disclaiming such agreements, the CCAA parties have no ability to fund the programming costs which would accrue during the CCAA proceedings. The CCAA parties do not anticipate paying for programming on contracts disclaimed in May 2016, during the month of June 2016 and the cash flow projection has been prepared on that basis."
The company submitted a number of strategies in its court filing that it hopes will guide it back into the black post-protection period, including "disclaiming programming which is not essential to subscribers," downsizing, changing the perception of the service with consumers via a new marketing strategy and customer service, an authenticated Super Channel streaming service and "to make Super Channel available to non-traditional distribution networks used by 'cable cord cutters.'"
Allarco's 30-day protection period ends June 25, 2016. Prior to, or following that, the company is likely to apply for an extension, which Ullmann notes is commonly granted. In the interim 30-day period, the CCAA protection allows Allarco to continue Super Channel's operations as usual.