BMO buys the top: Media Monitors
The bank bought the most advertising time in Toronto for the week of June 6 to 12.
BMO Bank of Montreal bought the most radio advertising for the week of June 6 to 12 in Toronto, according to the latest Media Monitors report.
Entering the list at #2 is Mitsubishi Motors, while Rogers Wireless stayed put at #3.
Mazda joined the list at #4, and Mark's jumped on at #5, rounding out the top of the chart in Toronto.
BMO Bank of Montreal also topped the list in Montreal for the second straight week, buying more advertising than the Ford Dealer Association, which jumped from #13 to #2.
The Union of European Football Association (UEFA), moved from #8 to #3 for the week. Brault & Martineau dropped one spot from #3 to #4, and Accent Insurance Solutions moved down from #2 to #5.
Toronto:
By brand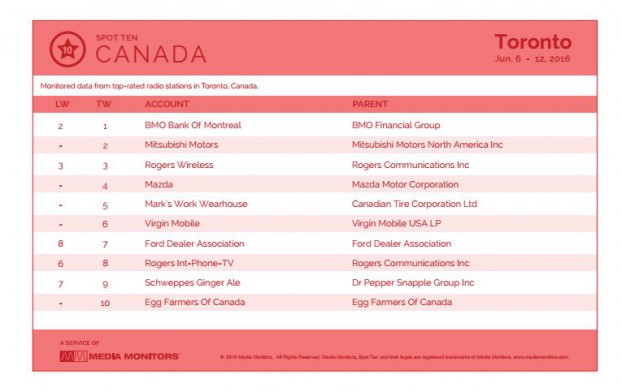 By category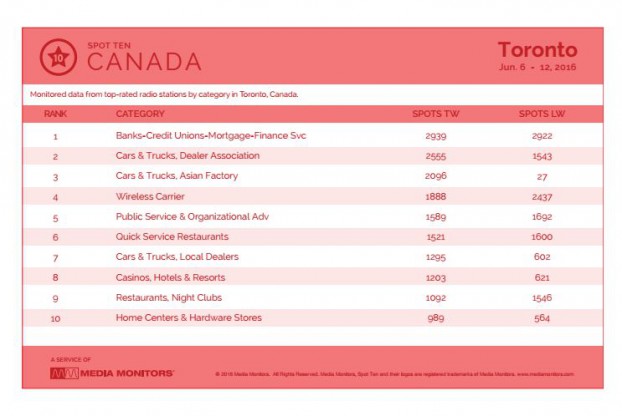 Montreal:
By brand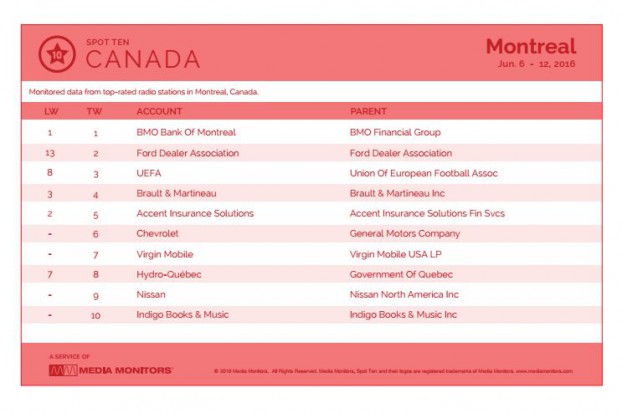 By category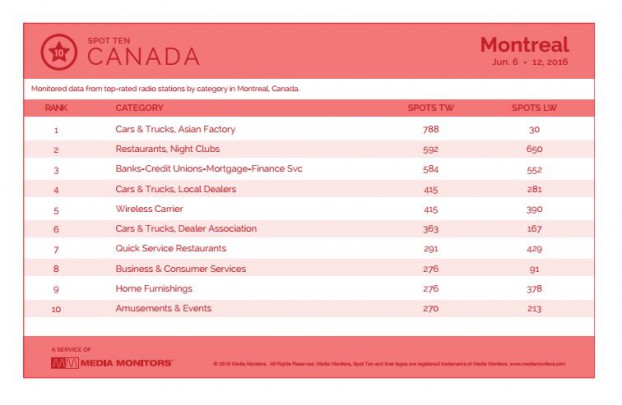 Image: Shutterstock