Pattison Onestop adds over 100 screens
The digital OOH company has signed with GWL Realty, adding faces in Calgary, Toronto and Vancouver. (Toronto's Commerce Court pictured.)
Pattison Onestop is expanding its network of digital out-of-home office faces, adding 128 new screens as a result of a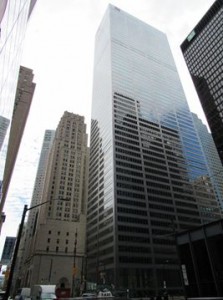 partnership with GWL Realty Advisors Inc.
The new faces are in Calgary, Toronto and Vancouver, and were all previously part of Captivate's portfolio. Locations included in the deal are Commerce Court in Toronto (pictured) and the Stock Exchange Tower in Calgary.
The DOOH company's office signage provides advertising opportunities to clients, as well as national and regional news, weather and traffic and financial updates.
Pattison Onestop's Digital Office Network now has faces in seven major markets across Canada.