Simon Jennings heading to Pelmorex Media
The La Presse sales lead is moving to the new position of CRO at The Weather Network's owner.
Simon Jennings is heading to Pelmorex Media Inc., following over three years as the English Canada sales lead for La Presse Group Sales.
Jennings told MiC he has had his eye on what Pelmorex Media (which owns and operates The Weather Network,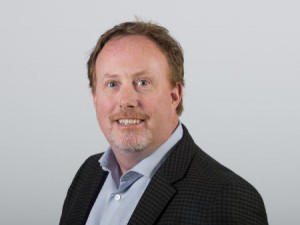 MétéoMédia and Eltiempo.es) and its CEO Pierre L. Morrissette have been doing for years. He said the link that Pelmorex is able to make between data, local content and advertising, is a big part of what appeals to him about the company.
He will be joining Pelmorex as the company's first CRO on June 27. In the new role he will oversee the development and launch of revenue growth strategies.
In his prior role at La Presse, Jennings oversaw the launch of the La Presse+ app, which replaced the storied publication's weekday print issue at the start of 2016. Jennings said that the Montreal publisher developed a successful app model in a landscape of largely downward trending newspaper businesses. The app model has since been sold to other markets, including TorStar, which launched Star Touch last fall.
The management of La Presse Group Sales will be taken over by Merida Lake, who has worked at the company as general manager since 2013, according to a statement from the company.