Honda Dealer Association buys the top: Media Monitors
The car co bought the most radio advertising in Toronto for the week of June 20 to 26.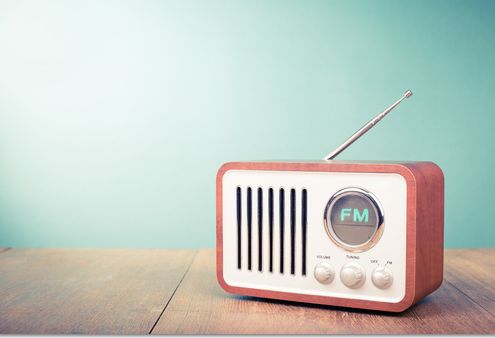 The Honda Dealer Association is on top for another week in Toronto, buying the most radio advertising in the city for the period between June 20 and 26.
The association is followed by Rogers Communications, which moved up from #7 to #2 for the week. BMO Bank of Montreal lost one position, dropping from #2 to #3.
Bell Mobility moved up, jumping from #22 to #4, while the Acura Dealer Association lost ground, going from #3 to #5.
Montreal's leaderboard was shaken-up by a new entry at the top, with Bell Canada jumping from #77 to #1.
The Ford Dealer Association held steady at #2, while Brault & Martineau jumped from #5 to #3. Just for Laughs moved up from #12 to #4, while Telus Mobility moved up from #20 to #5.
Toronto:
By brand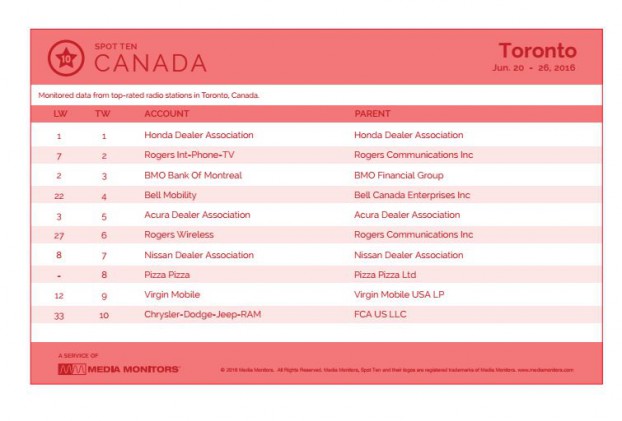 By category
By brand
Image: Shutterstock