CBC/Radio-Canada preps for Canada 150
The pubcaster has released its programming slate for the 2017 celebrations, along with its first sponsor.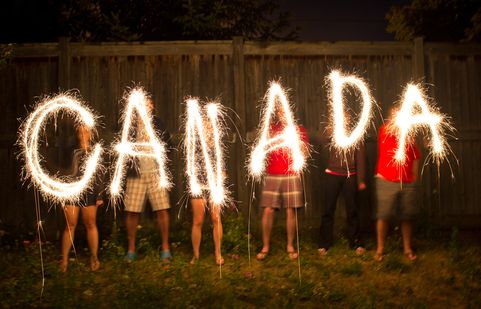 Canada is set to blow out the candles on its 149th birthday on Friday, but the CBC/Radio-Canada is already looking ahead to next year's celebration, announcing initial plans, as well as its first sponsor.
The pubcaster has announced the CIBC as its first Canada 150 partner, with the company's CMO Rob Assimakopoulos noting that the deal will allow the bank to create a storytelling platform. Further details on the sponsorship are not yet available.
The CBC/Radio-Canada also announced that it will be the official broadcast partner of touring multimedia event SESQUI, a Signature Initiative of Canada 150. SESQUI will travel the country next year, engaging Canadians through 360° film, interactive content, live events, online activities and education programs, all aimed at showing the best in Canadian culture and innovation.
In addition to partnering with the tour, the CBC/Radio-Canada has announced a slate of programming aimed at celebrating the 2017 milestone.
Highlights of the programs include Canada: The Story of Us, a 10-part series produced by Bristow Global Media that tells the story of the people, places and events that helped to shape the country.
True North Calling will be a new series that introduces Canadians to the north in what the release calls a new and modern way, following Aboriginal and non-Aboriginal Canadians living across the Arctic. The show is produced by Proper Television.
Extraordinary Canadians will feature biographies of eminent Canadians, including Glenn Gould, Rene Levesque, Big Bear and Tommy Douglas, as told by famous Canadian writers. It will be produced by PMA Productions.
Le Grande Traversee is a TV adventure series produced by Les Productions Rivard and Zone 3, which follows 10 young adventurers as they attempt to recreate a settler's voyage from France to Quebec on a classic three-mast yacht.
Stanley Vollant: De Compostelle A Kuujjuak, is a two-part mini-series that tells the story of Stanley Vollant, the first Indigenous surgeon in Quebec. It will be produced by Nova Media.
Lastly, Becoming Canadian is a digital-first series that focuses on telling the stories of 25,000 new Canadians who will take the Oath of Citizenship this year. It will be produced by Antica Productions and eOne.
Image: Shutterstock