Postmedia buys more time with financial rejig
The publishing co is proposing a debt-for-ownership swap to inject much needed engine oil into its starving machine.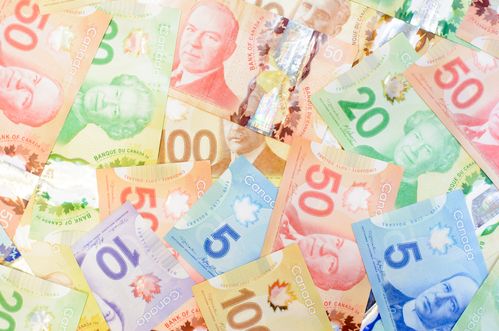 Canada's largest publishing company has announced a recapitalization strategy which – if approved – will decrease the floundering business' debt by $307 million in exchange for 98% of the company's ownership.
Under the proposed transaction, a collection of investors, among them U.S.-based Chatham Asset Management, have agreed to eliminate one part of the company's debt of U.S. $268.6 million and extend the loan repayment period in exchange for $78 million and the majority of the company's ownership. The company announced in Q2 that it had set up a special committee to investigate a necessary capital restructure.
The strategy proposes a restructuring of Postmedia's highest-priority debtors and an elimination of debt owed to its higher-risk, second-level investors. The restructure means that the company's previously owed $670 million debt is reduced to $225 million. In addition, its new group of creditors have added a fresh loan of $110 million, which is payable in July 2023.
On a conference call Thursday afternoon Postmedia CEO Paul Godfrey said the new capital offering was led by a group of investors that includes Chatham Asset Management but does not include distress-fund firm, Golden Asset Tree, which, until now, held a majority of the company's secondary-level (and higher risk) debt at interest rates of 12.5%. Specifically, the debt repayment period for the biggest chunk of its debt (approximately $300 million), which is owed primarily to Ontario-based Canso Investment, has been extended for five years. 
Godfrey told analysts and investors on the call that, with no debt due until 2021 at the earliest, the deal gives the company a stable capital structure to go about its publishing business and develop new revenue streams.
Postmedia continues on its cost-cutting goals, adopting strategies like combining newsrooms in markets where it operates more than one publication (following its purchase of Sun Media properties in 2015). In its release on Thursday, the company also noted that it has $40 to $50 million of real estate holdings it plans to sell, with the aim of further reducing the $335,000 the company now owes. Godfrey said there are no plans to close down publications.
Meanwhile the company's Q3 results shows a net loss of $23.7 million, significantly lower than its $140.8 million loss for the same period last year. However, those losses were largely on account of non-cash impairment charges to the tune of $131.2 million. Revenue for the quarter was up 6.4% to $218.3 million, strengthened by the addition of Sun Media properties. Excluding those properties revenues for the quarter were down by $19.1 million or 12.9%.
The largest chunk of the revenue decline was attributable to declines in print advertising to the tune of $14.7 million or 19.4%. Print circulation revenue was also down, by 6.8% or $3.1 million. Digital revenue saw a decline of 2.4% or $0.5 million
The company says it hopes to finalize the capital restructure by September this year.