McDonald's goes digital for National French Fry Day
Canada's first promoted Periscope and influencer-led T-shirt giveaways were part of the QSR's one-day campaign.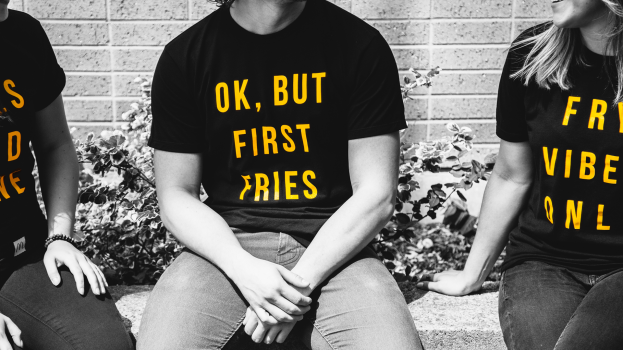 McDonald's Canada tapped into fry cravings yesterday, launching a one-day digital campaign alongside #NationalFrenchFryDay.
With media from OMD and creative from Tribal, the campaign had a primary focus on Twitter, including Canada's first promoted Periscope. Over the lunch hour yesterday McDonald's Canada went live to one of its restaurants, showing a livestream of a fry station as fries were being made.
Lara Skripitsky, head of digital for McDonald's Canada, said the campaign was the first time the QSR has launched a livestream driven by the brand itself. The campaign also included pushes on Facebook and Instagram, but Twitter was the main platform due to its real-time nature, said Skripitsky.
"We wanted to own the day," she said. "For us it was a great opportunity to bring a digital-only activation to life. The real-time conversation is happening on Twitter and there is nothing more real-time than live streaming. We saw the opportunity to bring our fries into the conversation and give a peek into how things are done."
The QSR hosted two live streams, which ran between 11:30 a.m. and 1 p.m. yesterday. Over 80,000 viewed the live streams, with some being engaged for 15 minutes, she said.
To drive attention to the livestream McDonald's Canada worked with influencers including Matthew Santoro, giving them t-shirts to wear and giveaway live online and in-person, beginning at 9 a.m. yesterday morning. The t-shirts said "rise and fries," "ok, but first fries" and "fry vibes only." People who wanted a shirt of their own were sent to the McDonald's Canada site, with the shirts running out quickly, said Skripitsky.
The integrated digital push behind the day is an evolution from how McDonald's Canada has marked previous theme days, said Skripitsky. Last year for #NationalFrenchFryDay she said the QSR posted a simple post, similar to what it did earlier this year on #NationalHamburgerDay.