Honda Dealer Association buys top spot: Media Monitors
The car co purchased the most advertising in Toronto for the week of July 18 to 24.
Two new entries, both car dealers, topped the list of radio ad buyers in Toronto for the week of July 18to 24, according to the latest Media Monitors report.
Joining the list in the top spot was the Honda Dealer Association, followed by the Acura Dealer Association at #2.
Moving up from #5 to #3 was Chrysler-Dodge-Jeep-RAM, followed by Bell Canada, which jumped from #24 to #4.
The Nissan Dealer Association lost one spot, dropping from #4 to #5.
In Montreal CraveTV made a big leap, moving up from #29 to #1 for the week.
Accent Insurance Solutions also moved up, jumping from #6 to #2. Bell Media's Space TV joined the list at #3, while the Honda Dealer Association dropped one from #3 to #4.
Bell Media's CTV moved up 10 spots, leaping from #15 to #5 for the week.
Toronto:
By brand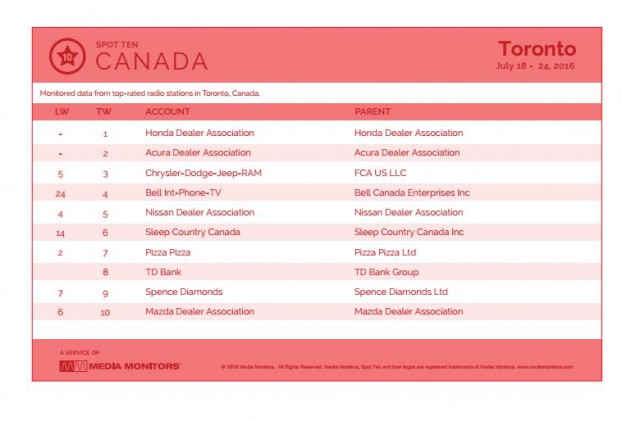 By category
By brand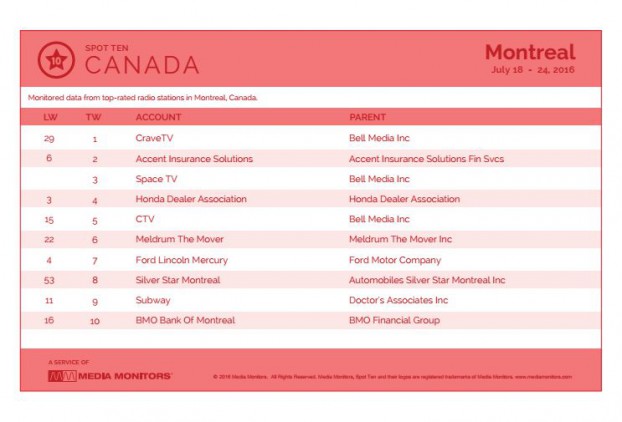 By category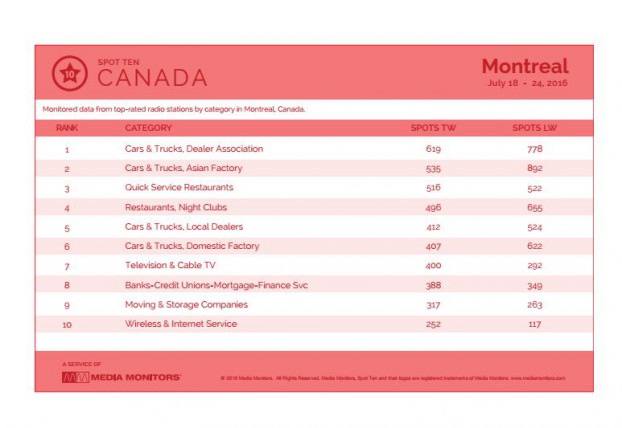 Image: Shutterstock