The Globe and Mail tops Vividata rankings for Q1
How Canadians are consuming content across markets for both newspapers and magazines, according to the measurement body.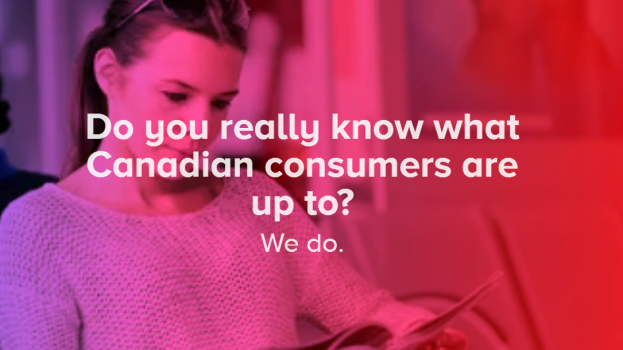 The Globe and Mail remains Canada's most widely read publication on a weekly basis, topping the charts (adults 18+) for both print and digital mediums, according to Vividata's first quarterly readership report for 2016.
The release of the results led to top performers in each market pushing out releases, underscoring the need for traditional publishing houses to highlight print and digital audience numbers in an age of declining ad revenue for their businesses (see TorStar's latest quarterly).
The numbers show that the Globe has an unduplicated net print and digital national weekly audience of 6.5 million, with 4.5 million on digital. By comparison its national competitor, the National Post has a net national weekly audience of 4.5 million.
Le Journal de Montreal rules the Quebec market with a net audience of just over 3 million, competing in the province with La Presse+ for its digital audience; La Presse+ reaches an audience of 1.76 million compared with the Journal's audience of 1.5 million.
In Toronto the Toronto Star continues to rule the market with a combined net and digital weekly audience of 2.9 million, with 1.7 million coming from digital.
La Presse+ has the most reach in Montreal with an audience of 929,000 compared with Le Journal de Montreal's digital readership of 829,000.
And in Vancouver Postmedia's Vancouver Sun has the most reach with an audience of just over 1 million.
Reader's Digest wins the magazine readership category for top audience numbers. It reaches 4.5 million people through its unduplicated net digital and print readership, with Cineplex magazine following close behind with 4.4 million.
In French Canada Ricardo Magazine continues to top the numbers chart with a weekly audience of 1.5 million.
The results are from a probability-based sample, which surveyed 38,000 consumers across Canada on a rolling basis between April 2015 and March 2016, and shows that Canadians still love to read. Nine out of 10 Canadians report connecting with a newspaper or a magazine each week.
How they consume publications continues to evolve. Eight out of 10 Canadians read newspapers every week and 30% are accessing newspapers only on digital. During the weekday 70% of adults read their newspapers either only in print or on a combination of the two platforms. Weekend readers spend more time with print (52%) versus weekday readers (40%).
The readership pool includes (surprise, surprise) millennials as well, with 77% of them accessing daily newspapers in an average week, while 38% get their content through multi-platform access, 20% more than readers above 50 years.
Overall print remains a key source of news, information and entertainment for magazine readers, with 55% reading print only and 8% consuming only on digital. Overall 37% of Canadians are reading both print and digital and 70% of Canadian adults are reading magazines, just as they were five years ago.
The categories that are most consumed across multimedia platforms are news, entertainment, business and sports.