Can Instagram's Stories expand its reach with brands?
In debuting a familiar-looking image-sharing feature, Instagram is looking to step up its game with users and brands as the social space gets more crowded.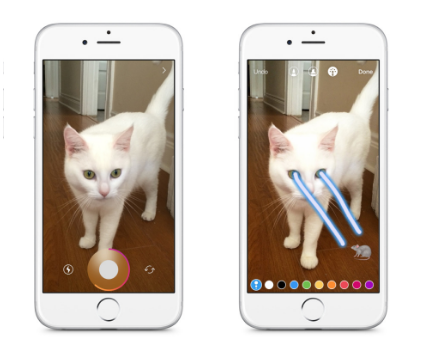 It's not entirely implausible that a high attrition rate among app developers is why a new feature on Instagram looks remarkably like one that debuted some time ago on rival social network Snapchat.
Facebook's Instagram just shot out of the woods with its version of Stories, a feature that allows relentless photo-snappers to create a slideshow story out of their images and, once posted, disappears within 24 hours. Sound familiar? It's currently a tussle over semantics: is Instagram's Stories an outright rip-off of Snapchat's Stories feature or merely a derivative?
While tech analysts and platform loyalists battle it out over the issue, one other thing is clear: as Snapchat grows its audience (now 150 million) it is gradually creeping more into Instagram territory both by size (500 million) and by demo (adults, not just teens).
The new feature also extends new opportunities to brands, which have begun to warm up to Snapchat's platform and to experiment with new strategies.
Instagram is making sure that its new feature focuses on audience satisfaction and retention. While the company hasn't yet opened up Stories to advertising opportunities, it is encouraging  brands to experiment with it and share "ephemeral content with specific audiences." One example, according to a spokesperson, is the use of the platform at select moments during the year to share behind-the-scenes content.
An example of how one company is looking to expand its audience on Snapchat is B2B shopping service provider Shopify, which turned to the platform to recruit a social media specialist. To be selected applicants have to demonstrate their social storytelling chops using the platform's Story feature.
Brands like Air Canada and Canadian Tire that have been adopting Instagram to promote locations or activities could be potential experimenters with the new feature on Instagram.