CRTC orders removal of simsub for Super Bowl
The order was made despite a pending federal appeal from BCE and the NFL, which is expected to conclude this fall.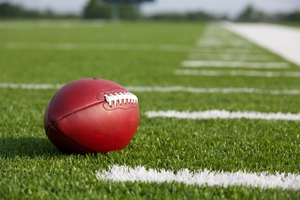 The CRTC has issued an order to remove simultaneous substitution (or simsub) from the Super Bowl game starting in 2017, calling the U.S. commercials an "an integral element of the event."
In the ruling – which applies only to U.S. channels broadcast in Canada – the CRTC concluded that swapping U.S. ads for Canadian ones during the Super Bowl is "not in the public interest."
The CRTC first announced plans to discontinue simsub in January last year, just prior to the Super Bowl event in 2015.
"The Commission issues a distribution order…which, in effect, will remove authorization for simultaneous substitution for the Super Bowl, effective 1 January 2017," read the order from the CRTC. "Canadians may also choose to watch the Super Bowl on Canadian television stations with Canadian advertisements. Ultimately, Canadians will have the right to choose the stations on which they will watch the Super Bowl."
The ruling was made despite an ongoing hearing filed by Bell Canada Enterprises (BCE) and the National Football League (NFL) with the Federal Court of Appeal. The court decision time is still to be determined, though it is expected to take place in early fall.
Bell's position is that the CRTC cannot impose a simsub regulation, which is supposed to apply to a group of programs, and not one specific broadcast (the Super Bowl). The NFL, meanwhile, contends that the end of simultaneous substitution would mean Canadian advertisers would pay less to advertise during the Super Bowl because of a drop in viewership.
"We continue to look forward to the Federal Court decision," said Bell Media in a statement emailed to MiC.
In this most recent ruling, the CRTC said it had weighed the "potential negative impact" of no longer authorizing simsub, ultimately deciding that it would proceed with removing it.
Canadian advertisers and companies have long argued that simsub is important revenue driver for them, which is why broadcasters pay big dollars for the programming rights. American advertisers, meanwhile, do not pay anything in Canada to have their commercials broadcast during the Super Bowl.