Rogers buys the top: Media Monitors
The telco bought the most radio advertising for the week of Aug. 22 to 28.
Rogers Communications bumped up one spot to take the top of the radio buying heap in Toronto for the week of Aug. 22 to 28, according to the latest Media Monitors report.
Meanwhile the Honda Dealer Association dropped one spot, moving from #1 to #2. The Acura Dealer Association gained one, moving up from #4 to #3. Sleep County Canada also jumped one, going from #5 to #4.
Marking the unofficial end of summer in Toronto, the start of the Canadian National Exhibition had the festival's ads moving up from #54 to #5 on the buying list.
In Montreal, it was the Nissan Dealer Association on top, moving up from #8 last week.
Bell joined the list at #2, while Ford Lincoln moved up from #12 last week to #3 this week. Fido Solutions dropped two, moving down from #2 to #4.
The Honda Dealer Association gained a spot, moving from #6 to #5.
Toronto:
By brand
By category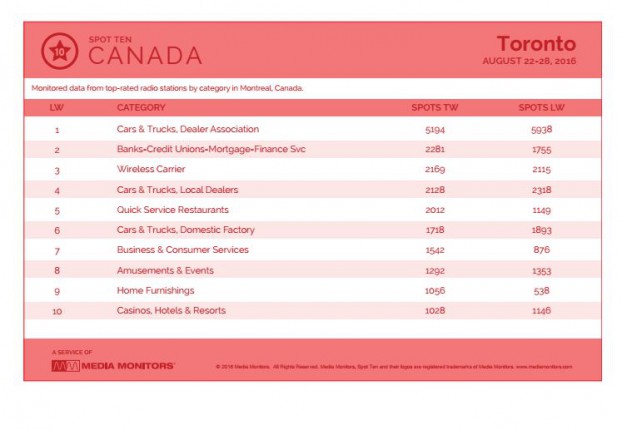 Montreal:
By brand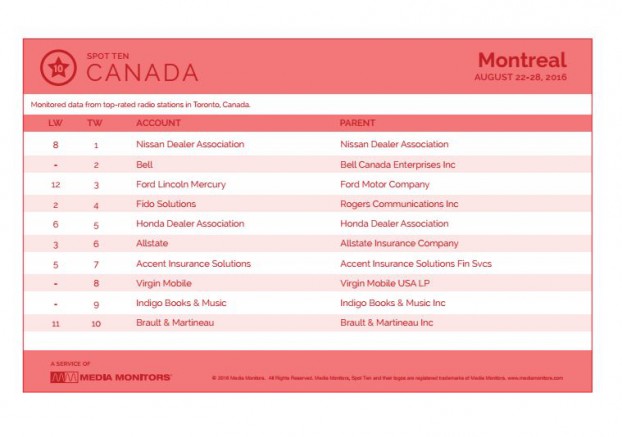 By category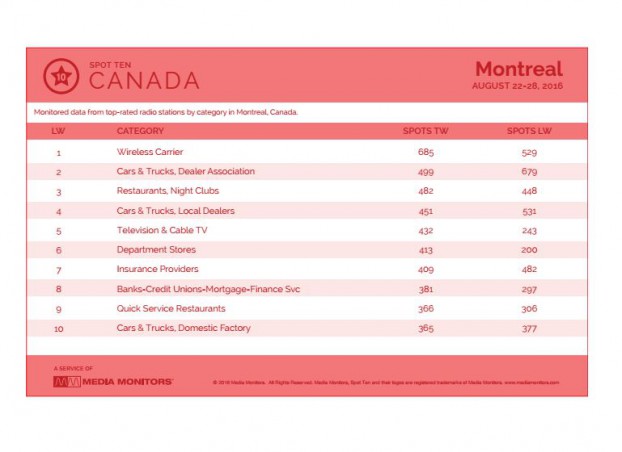 Image: Shutterstock