YouTube ups ad offerings
Two new ad options and a series from George Stroumboulopoulos were unveiled at last night's Toronto event.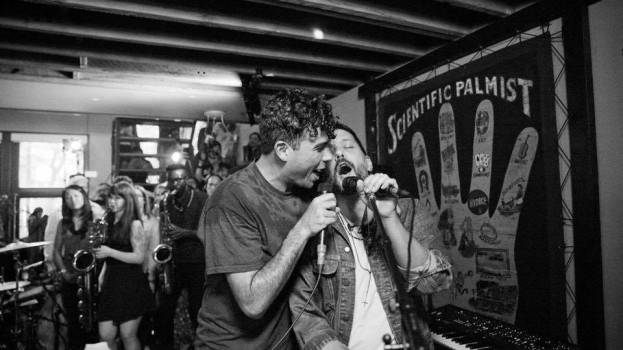 At its third annual YouTube Pulse event last night in Toronto, the Google-owned online video juggernaut hoped it would give advertisers something to scream about.
During the event, which was designed to promote YouTube to advertisers and agencies, platform executives announced the impending launch of Breakout Videos for Google Preferred. Premium ad offering Google Preferred places ads against the top 5% of content on YouTube — while the Breakout Videos ad offering also offers placement alongside videos labelled as trending that are predicted to take off. This product is scheduled to go live in early 2017.
The event also took place hours after the announcement of TrueView for Action, a new format that makes ads more actionable by displaying tailored calls to actions during and after the videos, such as "get a quote" or "sign up." TrueView is currently being tested with advertisers.
"It's really important for YouTube to always stay relevant," said Marshall Self, head of agencies at Google Canada. "We play such a big part in the evolution of advertising, it's important to bring together the agency and the advertising community and keep them up to date with everything we're doing."
Between 2014 and 2015, time spent watching YouTube daily on mobile and tablet devices rose 60% year-over-year.
But this year, said Self, much of the focus at YouTube Pulse wasn't on the platform's popularity, but on how its maturing. It's more than just a platform where teenagers enjoy vlogs and viral videos, said Self.
"YouTube really has grown up," Self told MiC.
Research from Google and Ipsos found that more than one in four Gen X Canadian YouTube users say they watch less traditional TV than they used to because of YouTube in 2015.
That increased diversity in viewership has allowed YouTube to become a behemoth for advertisers, especially when combined with traditional television — which Self acknowledged won't go away anytime soon.
"In terms of reach (YouTube) can be compared to many broadcast cable networks, which means it's time to change the tone of the strategy — planning TV and digital in the same bucket."
Also present at the event was former Hockey Night in Canada host George Stroumboulopoulos, who announced his newest venture: a digital series exclusive to YouTube. The Strombo Show features intimate performance of Canadian music artists in Stroumboulopoulos' living room. He also hosts a music show of the same name once a week on Sunday night from 8 p.m. to 11 p.m., which is available online and on iTunes.

Stroumbolopoulos has already uploaded several sessions with Canadian musicians such as Chantal Kreviazuk, City and Colour and Arkells (pictured).
"Canadians have done extremely well on YouTube," said Self. "Creators like Lilly Singh and ASAP Science have become so popular beyond the borders of Canada. George is one of those guys who is so recognizable and so Canadian but can reach beyond those borders."
Photo: George Stroumbolopoulos Facebook