Sport Chek reunites with Facebook Live for World Cup
As the retailer looks to capture a broad demographic, it's harnessing the power of Facebook, with some big hockey names - including The Great One himself.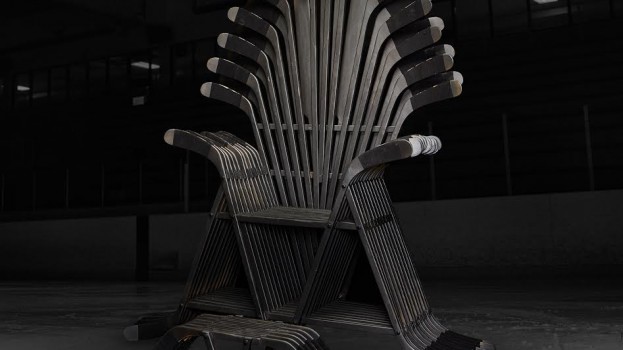 As the world of sports gets more social, so does Sport Chek.
The sports retail chain is once again taking to Facebook Live, this time during the World Cup of Hockey, which kicked off on Saturday. At its Maple Leaf Square store, located as close to the Air Canada Centre action as one can get without actually being there, Sport Chek has converted its in-store TSN desk to a Sport Chek Facebook Live desk, where sportscaster Cabbie Richards is interviewing hockey legends, including The Great One himself, Wayne Gretzky.
Interviews begin today and will continue regularly throughout the tournament.
Sport Chek last harnessed the power of Facebook Live with its "Chase the Gear" campaign during the Rio Olympics in August, which generated 7,500 unique viewers and 5,000 reactions.
"Social media has become the new primetime," said Frederick Lecoq, SVP of marketing at Sport Chek parent co FGL Sports. "During major sporting events like the Olympics and now the World Cup of Hockey, people are increasingly social."
Unlike its "Chase the Gear" campaign, Lecoq said the World Cup of Hockey broadcast will have more pre-event promotion on social media so that viewers don't miss out on the live interviews. Lecoq said the high profile of Richards and the various athletes will hopefully help draw eyes as well.
Lecoq told MiC while the desk is used by TSN during non-World Cup of Hockey broadcasts, the Facebook Live campaign has nothing to do with Bell Media-owned TSN and there will be no conflict with Rogers Media, which owns the broadcast rights to the World Cup of Hockey.
Sport Chek will also feature a prominent "hockey throne" (pictured) on the main floor of the store, made entirely of hockey sticks, to generate social media buzz. It's asking customers to tag photos with the throne with the hashtag "#WhatItTakes."
The retailer worked with Touche on the media buy and North Strategic on PR and social media.