Quebec newspapers ask for help
The publishers of Le Devoir, Groupe Capitales Medias, Hebdos Quebec and TC Transcontinental have banded together to seek government funding in the transition to digital.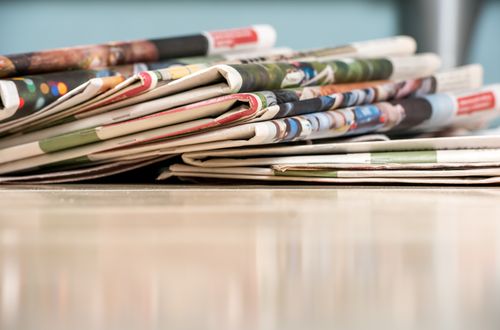 A group of Québec newspaper publishers have banded together to seek government assistance in navigating the current media landscape.
Called the Coalition pour la pérennité de la presse d'information au Québec (coalition to ensure the long-term survival of print news media in Québec), the group includes Le Devoir, Groupe Capitales Médias, Hebdos Québec and TC Transcontinental. In all the group represents 137 weekly titles and eight dailies, including Métro/Metro.
The coalition has two goals: to raise public awareness on the importance of maintaining healthy local print media titles and to secure temporary assistance from the Government of Québec to help with the continuing shift to digital media.
The newspapers are coming together because they are all facing the same issues, according to a release. Publishers assert they should have access to programs similar to those benefiting the film and TV industries in order to help protect jobs.
The group is asking the Government of Québec to set up a temporary financial assistance program for the province's newspapers. The group requested a program and/or refundable tax credit covering 40% of the production cost of news and information content. It also requested the introduction of a program and/or refundable tax credit covering 50% of digital investments.
The proposed plan also includes exempting Québec newspaper publishers from contributions to the Environment Quality Act, which requires that newspapers help finance the cost of municipal recycling services. It also requests the removal of sales tax on newspapers, and asks the government to significantly increase the budget for advertising placements in Québec newspapers.
The Québec coalition is the latest group to ask for an increase in government ad spending in the nation's newspapers. Paul Godfrey appeared before the standing committee on Canadian Heritage and asked for the government to bring its own ads, as well as incentivizing other brands, back to Canadian newspapers.
Last week Jim Cumming, publisher of small Ontario paper the Randy River Review cited falling government ad buys as the final straw that caused the closing of that title.
Newspapers are expected to continue to drop ad share through 2018, according to the latest Zenith global forecast. The report predicts a further 14.3% decline in ad share for newspapers in 2016.
Image: Shutterstock