Postmedia shuffles board, executives
Paula Festas has been promoted to chief revenue officer and Andrew MacLeod takes on the role of COO.
Postmedia has reorganized its executive team and board and completed the recapitalization transaction that was first announced in August.
As part of a court-approved decrease, Postmedia has removed $307 million in debt and reduced its annual cash interest expense by approximately $50 million. Prior to this restructuring Postmedia owed approximately $648 million to debt holders.
The media company used the completion of the debt restructuring to also announce the appointment of Andrew MacLeod to the position of chief operation officer at Postmedia. MacLeod has been with the company since 2014 and EVP and chief commercial officer, and since joining has had that role expand to include product, marketing, business development and stewardship of Postmedia's strategic plan, according to a release.
Paula Festas has been promoted to chief revenue officer, taking over the advertising revenue strategy responsibilities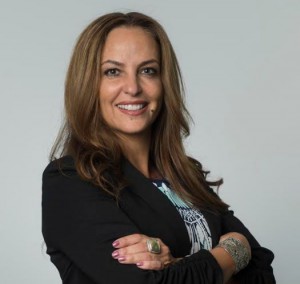 at Postmedia. Festas started at Postmedia in 2015 as SVP of digital and national advertising sales.
In a call with MiC following news of her promotion Festas said that though print continues to struggle, Postmedia has seen a positive turnaround on digital. She cited a focus on performance marketing, specifically search and social business, as an area her team will be honing in on next.
Postmedia's board also has some new and departing faces. Joining the board of directors are Mary E. Junck, executive chairman of Lee Enterprises; David J. Pecker, chairman, president and CEO of American Media Inc.; and human resources and administration executive Daniel Rotstein. The new members take the place of Charlotte Burke, Stephanie Coyles, Mitch Joel, Martin Nisenholtz and Bob Steacy, who are all departing.