Corus ask for flexibility to compete against SVODs: CRTC hearings
Execs from the entertainment company cited increased competition from SVODs - for programming, not just viewers - as one of the industry's biggest challenges.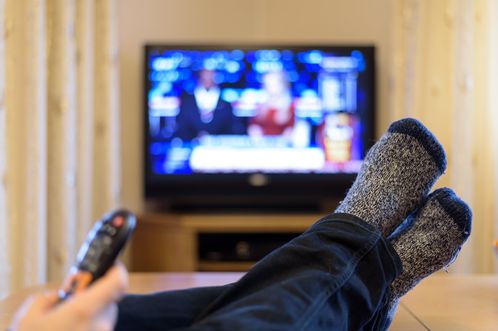 Yesterday's CRTC television license renewal hearings for English-language ownership groups continued into the afternoon with Corus Entertainment making its case for a number of exceptions to the commission's licensing framework.
The media co, which acquired Shaw Media earlier this year, requested to set its individual Canadian programming expenditures (CPE) for basic and discretionary service at 27% of the previous year's revenue, the addition of six services to the Corus group with a CPE obligation of 10% of the previous year's revenue, and that its programs of national interest (PNI) spending commitment be set at 5% of the previous year's revenues, of which at least 75% will continue to be directed at independent, Canadian producers.
As the commission dove into the company's requests, Corus brought to its attention, among other things, the increased competition for content among streamers, the benefit of dropping genre protection and the need to adjust the company's group structure.
Commissioner Stephen Simpson challenged the company's post-acquisition programming strategy, noting many of the lifestyle programs in the women's and children's groups "weren't always blockbuster programs" in terms of budget. He also noted the company's strategy to create Canadian versions of "proven" American hits, such as Big Brother Canada and Top Chef Canada. "Is it really the kind of Cancon that goes to building the fabric of this country?" he asked.
Corus's EVP and COO Barbara Williams defended the inclusion of such shows, saying they've been "fantastically successful" with local audiences. "There's something to be said about taking a show they know from the U.S. and they find out that their neighbour is on it," she said. She also pointed that despite a "handful" of Canadian reproductions, many of the company's lifestyle shows are homegrown ideas such as the various spin-offs of Property Brothers and franchises from Mike Holmes and Scott McGillivray.

Doug Spence, VP of corporate development, and Gary Maavara, EVP and general counsel of Corus, both said dropping genre protection had generally been a positive thing for the company.
"We're seeing great results for drama [and] children's programming," said Maavara. "Our top shows in the lifestyle section are Canadian… Last year the production community grew by 8%. What other industry grew that much?"
However, said Spence, "broadcasters need the flexibility to adapt our spending in these rapidly changing market conditions." This included the rise in prominence of subscription video on demand (SVOD) services.
While Canadian rivals Bell Media and Rogers Media have both launched their own proprietary SVOD services (although Rogers and Shaw discontinued Shomi this past fall), Corus gave no indication that it plans to thrust itself into competition with the Netflix's of the world — at least in terms of streaming.
Murphy noted Corus has introduced a small number of ad-supported, proprietary streaming apps such as the History Vault and a Treehouse app (which, at "a few thousand subscribers," Corus CEO Doug Murphy admitted "isn't hitting the lights out, but we're okay with that"). Murphy said Corus's approach to streaming is measured, and that "these initiatives are really to learn. We're doing a lot of strategy work but not a lot of investment at the moment."
The real competition, Corus said, is that for rights. With streamers increasing in popularity, Murphy said the "new business model realities" created more competition for content. "At the L.A. screenings, there was some very interesting behaviours we saw from unregulated SVODs who might be setting their sights on the Canadian marketplace." While Murphy didn't explicitly name any SVOD, others at the hearings have alleged that Amazon's Prime Video service is soon to come to Canada.
"They're competing with us for rights," said Murphy, explaining this competition was driving acquisition costs.
One point of contention for Commissioner Simpson was the inclusion of BC News 1, otherwise known as BC1, in the Corus Group. Corus has requested that BC1 be added to the group, however Simpson pointed that the channel represented a loss of $4.8 million per year.
"The reality is, the channel is in a loss position right now so clearly it would be taking more of CPE if it was included in the group," said Williams. However, she noted the company has made "significant programming improvements" and that the channel still served a valid purpose.
"The reality is, we see BC1 as an opportunity to ensure that we can serve customers with news at the time and place of their choosing," she said. She said BC1′s subscriber base sits at 870,000.
The CRTC television license renewal hearings will continue until Dec. 1.