Canada's digital ad market share outpaces global average: study
The latest research by GroupM sees moderate growth across the ad world, with digital ad spend expected to represent nearly half of Canada's ad market by 2017.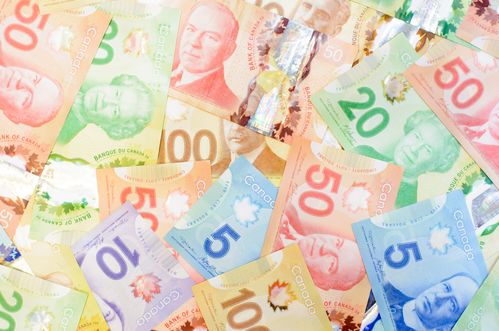 GroupM is the latest company to release its global ad forecast for the current and coming year. Much like the recent round of predictions by IPG Mediabrands, it predicted that the ever-strengthening digital advertising market will increasingly out-perform television. In the Canadian market, digital has an especially prominent presence in the market, and is predicted to represent nearly half (46.8%) of the country's market share by 2017. That market share is more than double that of the expected TV ad spend (23.3%).
However, unlike IPG's forecast, which declared that the growth of the global ad market would slow to 3.6% in 2017, GroupM — which based its predictions off of data from parent company WPP's advertising resources in various international markets — sees stronger growth in the industry's future. GroupM predicts that global ad spend will grow to $547 billion in 2017, representing a 4.4% jump from the projected $523.95 billion in 2016.
The Canadian market is projected to end the year at $12.9 billion, with digital representing 41.9% of the market share ($5.4 billion) and television at 24.8% of the market share ($3.2 billion). That gap will only widen in 2017, with digital set to hit $6.2 billion (an 11.6% year-over-year increase) and television at $3.1 billion (a 3% year-over-year loss). In total, the Canadian market is set to grow by 3% between 2016 and 2017.
The market share for digital in Canada is higher than that for the global ad economy — for 2016, the projected market share for digital is set at 33%. GroupM also predicted that by year-end 2016, digital ad spend will have captured 72 cents of every new dollar spent on advertising (with television at 21 cents). The prediction for next year is 77 cents per dollar (digital) and 17 cents per dollar (television).
The two countries currently accounting for the most growth in terms of dollars are U.S. and China, accounting for half of all net growth over the two years. China's growth for 2016 is predicted at 7.8% (up from 6.6% predicted previously). The U.S. is predicted to grow 3.2% for 2016 and 2.6% in 2017. TV growth in the U.S. is predicted to go up 4.1% before the end of 2016, adjusted from GroupM's last forecast which predicted a growth of 3.4% in the U.S. television market.
GroupM declared that ad spending on televised election coverage was lower than usual, however the ad demand rose with the Summer Olympics, which the report said "compensated" for the low ad-spend during the election.
The fastest-growing market in advertising in terms of rate of growth is India, with growth forecasted at 13.8% in 2016 and 12.5% in 2017. The country's low interest rates and sustained urban demand are the major factors in the country's ad growth, according to GroupM.
Image courtesy of Shutterstock