Canadians would hand over their search history for a price: study
Aimia's new research found that Canadians are a bit more conservative than other countries when it comes to the price they place on their data, and their adoption of technology like digital wallets.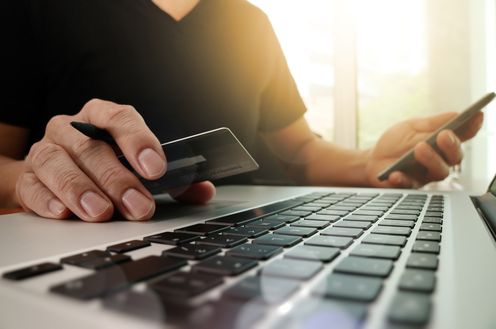 What is your browsing history worth?
A study by marketing analytics company Aimia found Canadians are holding their own personal data in higher regard — 41% of survey respondents regard their data as "highly valuable," up from 31% in 2015 (28% in 2014).
Aimia conducted its third annual "Loyalty Lens" study across nine countries including Canada. The most recent study, which gathered data throughout 2016, was completed in mid-November. In each country, 2,000 respondents were surveyed through online questionnaires.
When asked what price tag they'd put on their data, Canadians said they would place an average of $50 value on items like browsing and purchase history (compared to Americans, who set a value of $52 Canadian for the history).
Canadians are equally guarded with their contact information — they (along with Australians) valued their address, email and phone details at $50. However, they placed slightly lower value on basic personal information such as their names, date of birth and nationality, as well as "lifestyle" information such as income, interests and occupation ($25 for both).
While Canadians' valuation of their browsing and purchase history was slightly lower than Americans' (and equivalent to Australian respondents'), they saw their data as worth more than respondents from the U.K. ($35), India ($24) and the U.A.E. ($18). Canadians also far outranked other countries on their contact info, with Americans ranking it at $35, Indians at $20 and residents of the U.A.E. at $29.
The highest price tags came from South Korea and Germany, who placed equal value on their history and contact information at $120 (South Koreans) and $73 (German).
The study also highlighted the fact that more people might be willing to share their information if brands laid out their intentions clearly — 69% of global respondents said they would share their mobile number with a company when it explained up front why they wanted it, whereas only 52% said they would when no context or explanation was provided.
Another element that makes a difference is age — of all respondents, younger people tended to attribute less monetary value to their data than older age groups — 57% of people aged 18 to 24 viewed their personal data as worth $20 or less, while only 41% of people in the 45 to 54 age range agreed with that valuation. The younger group was also more likely to download apps without carefully reading what permission an app asked for (33%) than 45 to 54-year-olds (23%), and more likely to turn off push notifications from apps than the older group (37% to 24%).
That age group seems to have the largest acceptance of the role that data plays in marketing, advertising and online retail — across all global markets, between 47% and 67% of young people say they expect to hand over data in order to access certain free services. The low point of the range (47%) came from Australia, while the highest point (67%) was from South Korea.
Canadians were also a bit more conservative when it comes to using "digital wallet" features such as Apple Pay or Google Wallet. In the country, only 18% of respondents fell under "already using" or "very likely" to use the services. Another 19% described themselves as "likely" while 64% described themselves as "less likely." This put Canada as the third-least likely to embrace this technology (Germany was the least likely, while India was the most likely.
Canadians' likelihood of using these apps, however, has increased in 10% over the past two years.
While most global respondents  (71%) feel that their favourite brands effectively use their data to give them better online shopping experience, the majority (77%) said they'd prefer to have more control over what data companies hold about them.
At the same time, more than half (56%) of respondents have taken steps to limit brands from tracking and advertising to them online, such as disabling cookies or using incognito windows.
Image courtesy of Shutterstock