The best branded content partnerships of 2016: blog
Pressboard lists 10 of this year's most successful content campaigns from Canadian brands and publishers.
By: Jerrid Grimm
Each month Pressboard lists the top branded content projects, both done by its company and not, in a blog post. Founder Jerrid Grimm and the company's team then distilled those lists into one group of top picks from the year.
If 2015 was the year that publishers and advertisers discovered the power of branded storytelling en masse, then 2016 was the year they mastered the craft. It was also the year that real data showed that people actually spend time reading and engaging with branded content, proving its power as an advertising channel for brands and a significant revenue opportunity for publishers.
With the amount of noteworthy content campaigns in Canada increasing every year, it's difficult to showcase just a few, but the following partnerships deserve recognition for pushing the limits of branded storytelling and inspiring us to think further outside the box in 2017.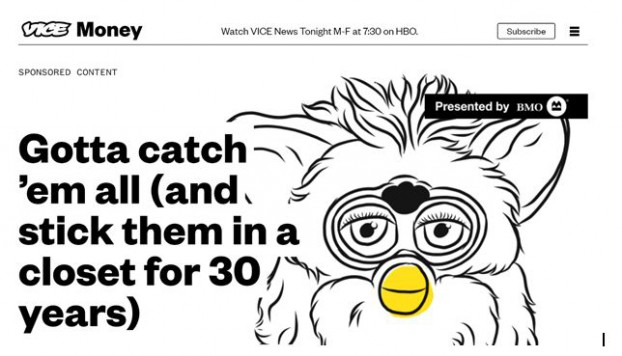 1. Vice Money – Vice and BMO
In an effort to speak to millennials where they are, BMO partnered with VICE to help launch the publisher's new finance-focused section, VICE Money. Millennials became the largest generation in the workforce last year, and with that comes a lot of decisions about how to spend that money. BMO, and its agency Maxus, were wise to partner with a publisher that speaks authentically to that audience, and it's already paying off. Content from the program is averaging 50% longer active reading time than industry benchmarks.
(Disclosure: This campaign leverages Pressboard analytics)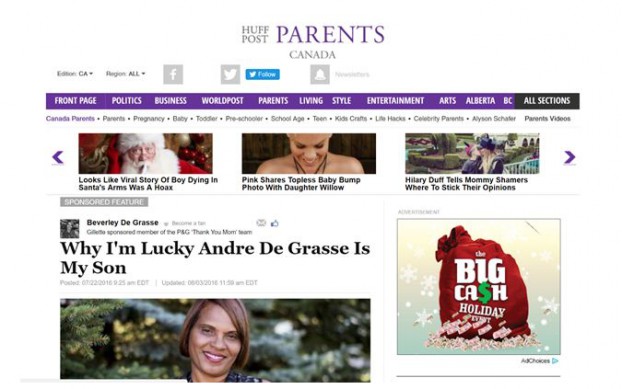 2.  Thank You, Mom – The Huffington Post and P&G
P&G partnered with The Huffington Post's Canadian team to create some heartwarming content that tied into its "Thank You, Mom" campaign that ran during the Summer Olympics. The campaign featured five stories written by mothers of Canadian Olympians, who took readers on a journey inside their families and spoke about the trials and joys of raising their high-achieving children.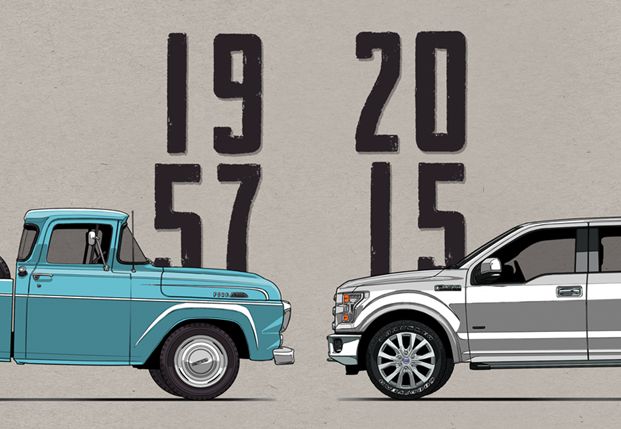 3. Undisputed – multiple publishers and Ford
Ford simultaneously partnered with nine different publishers to create an incredible 22 pieces of branded content which included stories, infographics and custom video. This massive campaign promoted their flagship truck, the F-150, across a spectrum of English and French sites with different voices and audience. These included auto sites, male-focused publishers, the Toronto Star and Postmedia properties. The sheer scale of this endeavour warrants a place on this list, but the content itself has also resonated well with Canadians.
(Disclosure: This campaign was created through the Pressboard Marketplace)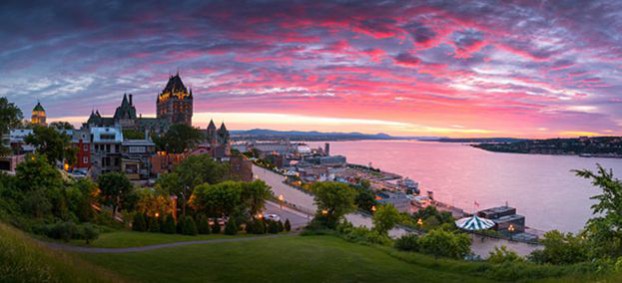 4.    Canada Keep Exploring – BuzzFeed and Destination Canada
Destination Canada's partnership with BuzzFeed has produced some seriously shareable content over the past year, like this list of 13 Ways To Discover European Culture Without Going Overseas, which generated over 30,000 social interactions on Facebook alone! The content celebrated the best Canada has to offer and did double duty in promoting travel to both Canadians and foreigners alike.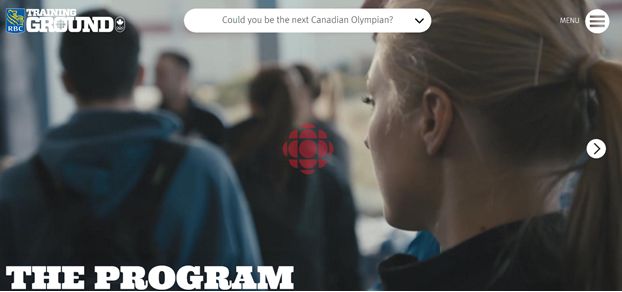 5.    RBC Training Ground – CBC, Canadian Olympic Committee, Canadian Olympic Foundation and RBC
RBC launched an impressive five-year partnership with the CBC for its RBC Training Ground program, a nationwide search for the county's next Olympic-level amateur athletes. CBC documented everything from the scouting to the winner's visits to the Rio de Janeiro. Content was broadcast live, published on a CBC microsite and also featured on Olympic.ca. This is a great example of how branded content can be an important part of larger experiential campaigns.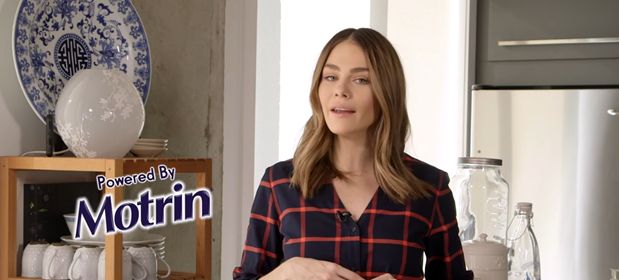 6.    #MakeItHappen – Corus/KIN Community and Motrin
This is another integrated campaign that created some fantastic branded content for both TV and digital. The partnership with Corus, UM and KIN Community made Hockey Wives star and celebrity influencer Maripier Morin the new face of Motrin. Morin hosted of a series of popular videos, in French and English, which celebrate, inspire and help women . The brand was also integrated into the popular TV show, and the campaign even won for Best Multichannel Communication at the 2016 Digi Awards.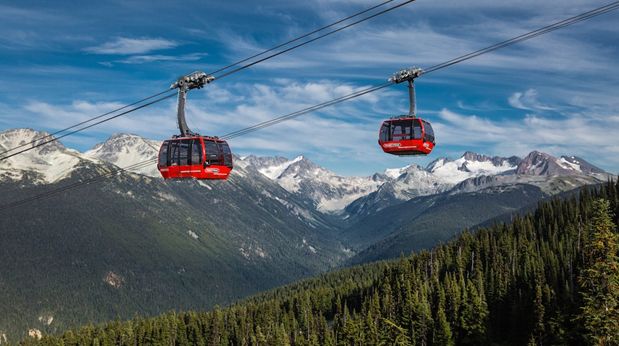 7.    Sumer Stories – multiple publishers and Whistler Blackcomb
Situated just one and a half hours from Vancouver, Whistler Blackcomb is one of the most visited ski resorts in the world. Already known worldwide among ski and snowboard enthusiasts, the resort wanted to remind Metro Vancouver residents about the wide range of summer activities available on the mountains — right in their backyard. Local publishers Daily Hive and Vancouver is Awesome each sent writers up into the mountains to experience the best summer has to offer, resulting in four honest and appealing first-hand accounts. This campaign was successful because it acted as a positive word-of-mouth recommendation, only amplified.
(Disclosure: This campaign was created through the Pressboard Marketplace)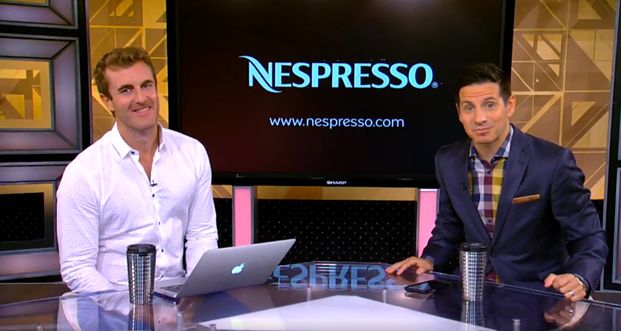 8.    #NespressoMoments – ET Canada and Nespresso
Nespresso upped its TIFF partnership with ET Canada this year by adding a daily 20 to 25 minute Facebook Live show throughout the entire festival. Many publishers have taken advantage of Facebook Live since it launched earlier this year, and it's great to see brand's getting involved as well. Nespresso's sponsored livestreams, as well as the interviews with celebrities filmed in the Nespresso Festival Centre Lounge, racked up hundreds of thousands of views and comments on Facebook throughout the week.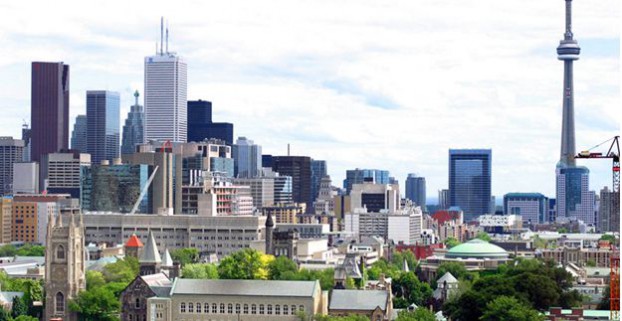 9.    The Modern University – The Globe and Mail and University of Toronto
U of T partnered with the Globe and Mail to tell five stories that promoted the university as a modern institution, with pieces highlighting how they've moved past the "sink or swim" attitude and embraced a culture that promotes mental health among students. Others articles focused on the school's new technology and championed the success stories of alumni. While content that focuses so heavily on the advertiser doesn't always work, it did in this situation because U of T had stories worth telling.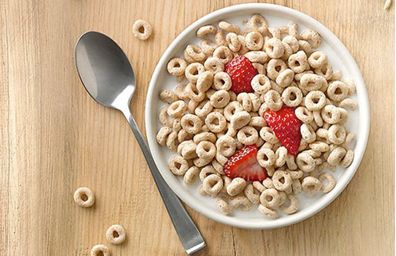 10.    Gluten Free Cheerios – multiple publications and Cheerios
Cheerios maker General Mills wanted to let Canadians know that its new gluten free varieties had made their way north of the border, so it launched a national content campaign with stories across five different publishers. The content ranged from gluten-free recipes to nostalgic personal stories about growing up on Cheerios, and even had two pieces on French-language sites.
(Disclosure: This campaign was created through the Pressboard Marketplace)
Jerrid Grimm is the co-founder of Pressboard