What's next for 2017: radio
Industry experts weigh-in with predictions on where the platform is headed this year.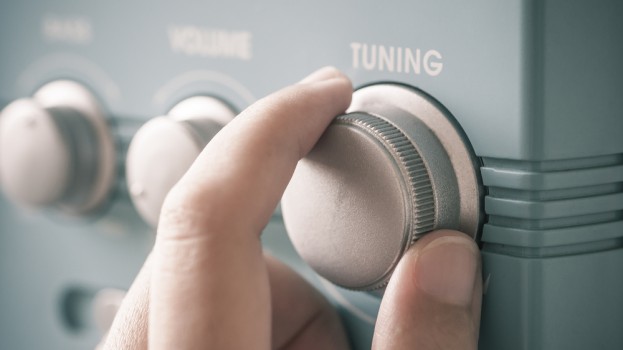 MiC has been catching up with experts across the media and advertising world to deliver 2017 predictions on TV, digital, print and OOH.
While experts believe a broadening "audio" media field shows great potential, they agree that traditional radio will continue to struggle with the challenges it carried over from 2016.
Online music streaming will certainly remain a pain point. Take, for example, last year's introduction of new international music players like iHeartRadio to the market. Use of audio streamers in the country is rising, with 67% of Anglophone Canadians reporting that they use online audio streamers in the latest Media Technology Monitor (MTM) report on the topic. David McDonald, VP, director of radio investments, Mediabrands, said that these new entrants will see agencies and clients planning more "audio" campaigns across such platforms in the coming year, with radio just being one of the many options.
"In some cases, this will come at the expense of traditional radio, because some radio budgets will now be re-purposed within the larger audio environment," he said.
Furthermore, ad spending on radio platforms is expected to drop 3% in 2017, according to a recent report from IPG Mediabrands.
McDonald said one way radio could improve its offering is to focus on its local strengths to maintain listener levels. He adds that developing apps and branded portals aren't the answer.
"Radio needs to focus on improving their offerings, not making them more widely available," said McDonald. "Stations should be focusing on things like local celebrities, music that isn't available through other streams."
David Bray, president of Bray & Partners Communications, predicts further corporate consolidations and early retirements for mid- to senior-level broadcasters this year as companies continue the quest to maintain profit margins amid those spending declines.
Beyond spending issues, audience metrics will see more upheaval following Numeris' recent changes to the way it collects listener data in diary markets. Last fall, the measurement company allowed digital data entry from survey participants for the first time, which resulted in a jump in the number of adults in the 25 to 54 demo that responded.
It also lead to an overall drop in tuning of 6.3% across the country, with some smaller stations seeing swings as high as 30%.
Ross Davies, director of member engagement, radio at Numeris, confirmed the numbers but also noted that overall reach wasn't impacted, with 27.4 million Canadians (12+) listening to the radio every week.
Davies said that the company is going with its usual recommendation that clients use a multi-book average rather than just using the most recent report on its own. Mediabrands' McDonald thinks these changes in tuning could mean 2017 will be a catalyst for a reset in the industry.
Bray agrees, anticipating big shifts and debate around the use of Numeris' PPM measurement versus a ballot method or other options. There has long been a debate around the costs, small sample size and stagnation of the portable people meter methodology, he said. But the solution of increasing sample sizes is one that comes at a cost that is prohibitively expensive, he said.
"PPM remains controversial," he said. "The sample sizes are so low, especially for smaller stations. You have people extrapolating based on two to four people listening in some cases. There isn't an easy way out of it. That's why it's so controversial. It's a significant problem that needs to be addressed."
 Image: Shutterstock