Snapchat update brings mobile closer to TV
One month after Snap paired with Turner to offer weekly episodic content, it's also added Nielsen digital measurement for its ads.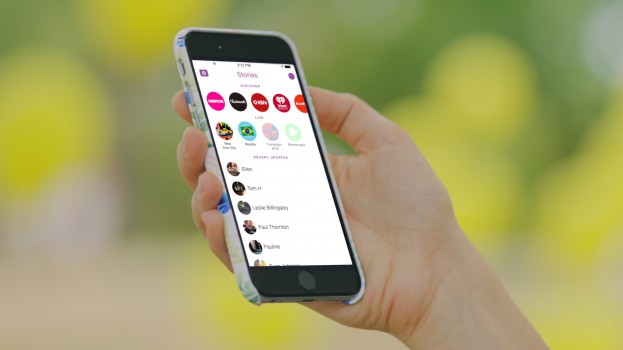 In the coming weeks, Snapchat will add a new measurement and billing system for its mobile ads, giving agencies a new factor to consider when deciding whether to include the mobile platform in their clients' media mix.
Parent company Snap Inc. has partnered with Nielsen to adopt the company's mobile Digital Ad Ratings (mDAR) billing system. The system will be rolled out in all Snapchat territories including Canada.
Nielsen previously partnered with Snapchat in early 2016 when it began using Nielsen Digital Ad Ratings to measure the audiences of its 3V advertising. The newest product, Snap Ads, was introduced in October 2016 as Snapchat's first API, which allows third parties to plug into the app and buy ads on a self-serve basis, tracking their campaign results over time.
The full-screen ads play between users' photo and video snaps. In an announcement revealing the Nielsen partnership, Snapchat cited a study from Oracle Data Cloud which showed that, in 92% of campaigns using Snap Ads, the clients saw positive offline sales lifts.
Now, Snap can bill advertisers for those ads based on Nielsen's data, including how advertisers buy specific demographics (i.e. women aged 18 to 24), and clients are billed only once those views are verified by Nielsen.
Previously, Snap measured its ads internally.
With Nielsen seen as the top currency for television ad buying, the update will provide more insights for TV buyers looking to add a digital component to their campaigns that can be measured on a similar playing field.
This comes just one month after Snap paired with Turner to deliver episodic content on its ad-supported Snapchat Discover platform.
Discover, which delivers short-form content from high-profile publishers such as Buzzfeed, Refinery29 and ESPN, will now include short-form series to be rolled out on a weekly basis, including Watch Party: The Bachelor (ABC), The Voice (E!), The Rundown (E!) and ESPN: Game Day (ESPN), all part of the Turner deal.