Canadian International Auto Show drives to top: Media Monitors
The auto show purchased the most radio advertising in Toronto for the week of Feb. 13 to 19.
The Canadian International Auto Show ramped up advertising and rocketed to #1 from #15 last week, according to the latest Media Monitors report, which measured the period between Feb. 13 and 19.
The Honda Dealer Association followed the leader, moving up to #2 from #69 the previous week. Rogers dropped several places, moving to #3 from #1, while Pizza Pizza moved to #4 from #2. McDonald's stayed the course at #5.
In Montreal it was CraveTV making a big jump to #1, moving up from #50. HBO Canada also increased its buy, moving to #2 from #67.
The Nissan Dealer Association entered the list at #3, followed by Brault & Martineau, which held steady at #4. Gibbys moved up to #5 from #8, closing the top of the list in the city.
Toronto:
By brand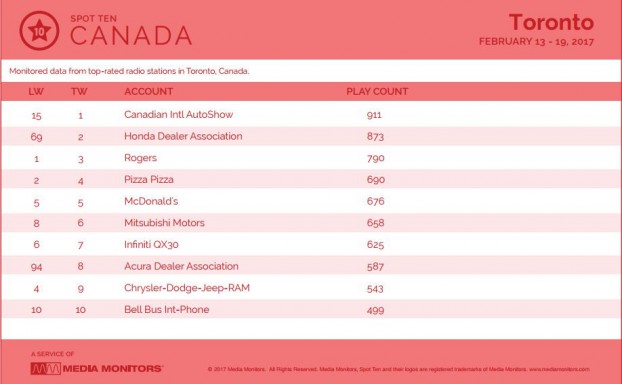 By category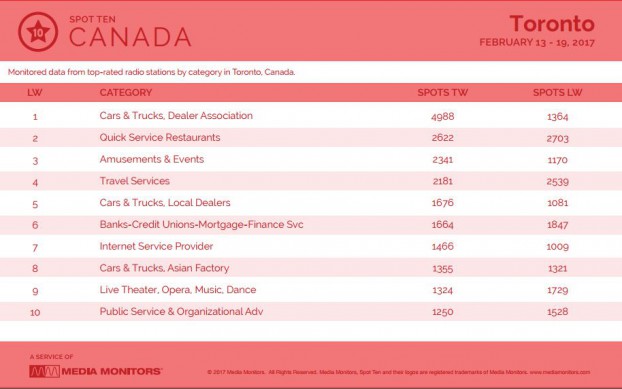 Montreal:
By brand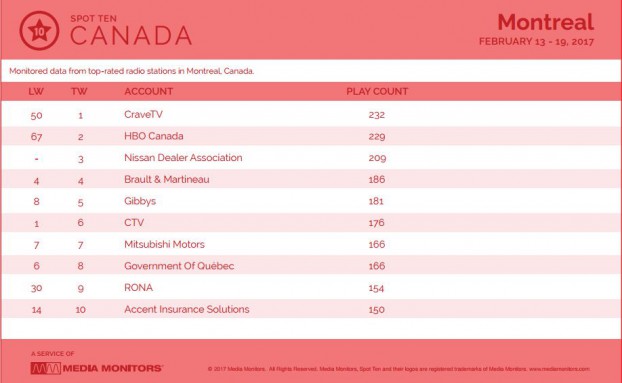 By category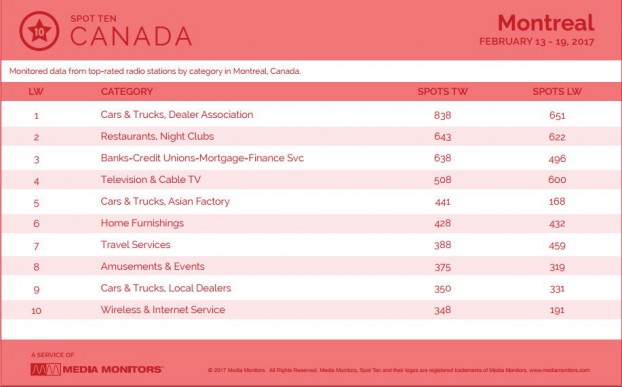 Image: Shutterstock