Much Digital Studios launches first original series
The Bell Media-owned MCN is looking to showcase the "studio" side of its digital studio in order to attract more brand clients to its creators.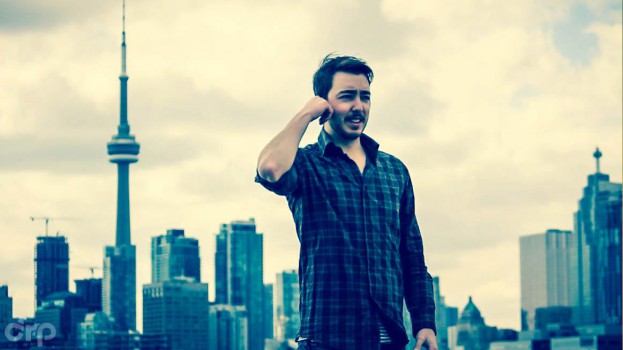 Bell Media-owned MCN Much Digital Studios will debut its first-ever original series Dan For a Week this spring. The series, which features Much creator Dan James (known to fans as TheDanocracy) attempting to live a normal life while adapting to bizarre limitations and extreme situations.
Justin Stockman, VP of pay and OTT services with Bell Media told MiC that the intention was always to get into in-house content production for the network when it launched two years ago, and that choosing James (pictured) to be the centre of its first series was a natural fit because of the comedy vlogger's noteworthy uptick in subscribers in the last two years.
"He's seen massive growth since joining the network," said Stockman. James currently boasts more than 365,000 subscribers, representing an increase of about 230% since signing with Much in 2015.
The series does not have any brand partners yet, but Stockman told MiC the network is on the lookout for sponsors.
Much Digital Studios' creators have previously worked on branded series such as Far and Wide, a travel-centered docuseries for Destination Canada, however Dan For a Week marks the first series that is produced by Much and where there was no advertising client from the outset.
"We're looking forward to actually embracing the 'studio' part of Much Digital Studio, and that means showcasing our production power," said Stockman.
Production for the series is currently underway in Toronto. Much's Jason Ford will serve as executive producer with Ryan Kalinka working as a producer.
The network currently boasts 42 creators, with 6.4 million combined subscribers between them. The core of the network's content is centered around YouTube, although some creators such as Zak Longo and JusReign create content for multiple platforms, such as Instagram and Snapchat.