Neo-Traffic expands inventory, adds new digital ad option
The display advertising company will bring digital faces to a number of malls that have only previously had static advertisements, and has added a panoramic option to ad clients.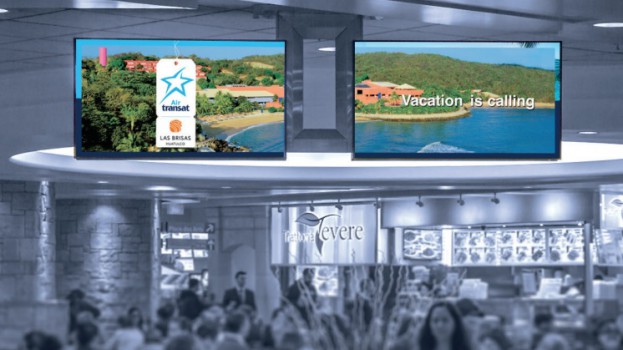 Montreal-based OOH media company Neo-Traffic, which currently operates in more than 100 Canadian shopping centres, is adding 239 new digital faces to its network. The new faces are both vertical and horizontal formats, and include many malls that have not had any digital faces in the past.
Properties that will have digital faces installed for the first time are those from Cominar Group (which owns malls such as Centre Laval, Quebec City's Place de la Cité and Mississauga's Dixie Outlet Mall), Westcliff Group (which includes Prommenades Drummondville and Baie-Comeau's Centre Manicouagan), 20Vic Management (which includes Pickering Town Centre and Windsor's Devonshire Mall) and Shape Properties (including Burnaby's Brentwood Centre).
Other locations to receive new faces include Montreal's Centre Rockland, the West Edmonton Mall and numerous Cadillac Fairview locations such as Toronto's Fairview Mall and Eaton Centre.
The first installations will begin this month. Following the completion, Neo-Traffic's network will total more than 1,300, with 730 static faces, banners and specialty projects and more than 580 digital faces. Faces will be positioned mostly in food courts and high-traffic common areas.
In addition to expanding its network, Ronald Tapiero, president of Neo-Traffic, told MiC the company is also changing the way it presents its content on horizontal digital screens and adding a new ad product to its offering.
For dual-sided screens, the company has previously had one face containing advertising and the other containing content. Now, he said, the screens will play the same content concurrently, looping between one advertising unit and one piece of content so that ads are seen on both sides.
The company has also introduced a panoramic option. On displays that include two horizontal screens next to one another, advertisers now have the option of displaying a creative that spans the two monitors (pictured).