Toronto to get its first VR lounge
While only 9% of Canadians believe they'll consume more VR next year, founder Jonah Brotman said this presents a massive market opportunity.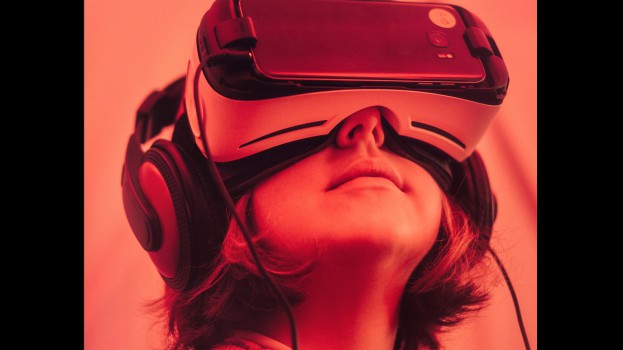 Virtual reality's penetration in the Canadian market is still relatively low. But entrepreneur Jonah Brotman sees this as an opportunity.
Speaking to MiC, the founder of Toronto's soon-to-open House of VR cited data from AOL that stated only 9% of Canadians expect to watch more virtual reality in the next year. (In the U.S. and Southeast Asian markets, the number reaches 21%.)
Indeed, Canada's spend on virtual reality and augmented reality is predicted to reach $723 million by 2020 (according to predictions from the International Data Corporation), but that still will only put Canada as the seventh highest-spending region in the medium. According to the Media Technology Monitor, as of fall 2016, 10% of Anglophone Canadians had tried virtual reality — but only 2% owned headsets.
So why is Brotman (whose past projects include the social tech start-up SokoText and travel platform Operation Groundswell) choosing to open a business that is part arcade, part gallery and part event space, showcasing VR game and video experiences?
Getting in first is a big priority, he said. "There are very few places where people can go out to just find VR," he said. He added that Canadians might not see themselves further immersing themselves in VR because it still seems so inaccessible.
"It's still not affordable," he said. The HTC Vive headset, of which the House of VR will carry 13, costs just over $1,000, and a PC with a sufficiently powerful graphics card would cost an estimated $2,000 to $2,500. There are cheaper alternatives for VR headsets, such as Google Cardboard and Samsung Gear VR, which incorporate smartphones as screens, however those do not have the power to create virtual walk-around spaces with 3D graphics and 360-degree sound.
"The average consumer's not going to hand that over," he said.
The VR space, located in the historic Burroughes Building in Toronto's Queen West neighbourhood, will fill what Brotman calls the "adult play experience" category, which also includes activities like escape rooms, axe throwing and board game cafes. However, he added that it will be slightly more "up-market" with more of a gallery feel.
When it comes to content, the House of VR will license experiences from a number of genres including kids' content, tourism, education, meditation and live sports. Content will be curated and updated on a weekly basis. Brotman said the company is also open to licensing branded VR content as well as serving as a space for VR-centered brand activations.
He cited the example of Sony's Ghostbusters activation in 2016 in New York, which promoted the film through an immersive, 360-degree experience that combined gaming with cinema. The experience resulted in plenty of positive media attention (TheVerge called it "mind-blowing" and Polygon called it "better than reality"), and Brotman said the aim would be to eventually host brand activations of that caliber.
Canadian media has gradually gravitated toward VR, experimenting with projects such as NBA Canada's six-week live broadcast through Samsung NextVR, Sportsnet's Molson-sponsored VR hockey broadcasts and Blue Ant Media's six-part immersive DIY series, Brojects.
Brands have also incorporated VR storytelling into their activations, such as Club Med Canada's virtual vacation experience and Global's gamified VR promotion of its new drama Timeless.
House of VR will is set to officially open in April.
Image by Samuel Zeller, courtesy of Unsplash