Wattpad Studios looks to up content creation focus with key hires
Former CBC program head Abby Ho will head the Wattpad Stars program and develop new brand and content opportunities for the platform's most prolific writers.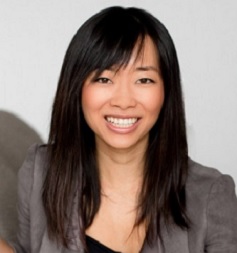 Almost a year since the launch of its Wattpad Studios brand, the Toronto-based story platform is looking to ramp up its content creation plans with the hires of former USA Network exec Eric Lehrman and former CBC Fullscreen Creator Network head Abby Ho (pictured).
L.A.-based Lehrman, USA's former VP of original scripted programming, joins the company as head of content development and production, while Ho, who previously developed and produced content with digital influencers across CBC properties, was named head of the company's Wattpad Stars program. Ho will be based in the company's Toronto office.
As head of Wattpad Stars, which promotes its writers' work to brands and publishers, Ho will be tasked with developing new brand and content opportunities for the platform's scribes. Writers from the Wattpad Stars programs have penned written work for Canadian brand campaigns such as Shick Quattro and Goodlife Fitness.
Lehrman, meanwhile, will oversee Wattpad's first-look TV deals with Turner and Universal Cable Productions, as well as using his experience at U.S. networks when mining its library of more than 375 million original stories. Lehrman also previously launched and headed up the scripted division at L.A.-based All3Media America.

Aron Levitz, head of Wattpad Studios, told MiC sister publication Playback Daily that the hires give the company a greater deal of credibility and "gravitas" in the media space, as Wattpad aims to see more of its stories making the transition from to film, TV and digital. "In the end, these will be the kind of hires that makes us distinct as a studio," he said. Wattpad did not specify any new projects that it was developing or looking to produce.
In addition to new personnel, Wattpad is continuing to diversify the offerings on its platform. Most recently it launched chat-style storytelling feature, Tap, in which stories unfold in text messages. Users of the mobile app must tap the screen to reveal the next part of the story. It has since garnered more than 350 million taps, according to Wattpad.