Audi shakes it up with Canada's first 4DX ad
Marketing director Christian Schueller said being first to the market is a great bragging right for the brand, but more importantly it helps to position the automaker as a tech leader.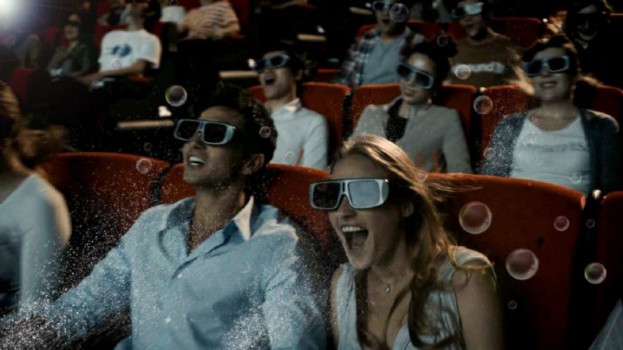 Auto-maker Audi has tapped a new-but-rare medium to pique potential car buyers: 4DX.
The movie theatre technology debuted in late 2016 and is found in only one Canadian cinema: a Cineplex at Toronto's Yonge-Dundas Square. It's a specially designed seat that shifts, shakes and lifts, blasts its occupant with wind or a spritz of water, and even releases scents – all meant to match what's happening on the movie screen. The tech is geared mostly toward action and animated movies, but with Audi it has found its first ad partner.
Audi used the immersive technology to tease its new 2018 A5. Elements used included wind, motion, vibration to mimic the rumble of the engine and a bit of scent for the passing scenery. With a media buy executed by Touché, the ad will play in the cinema for four weeks starting April 13, positioned before movies such as Ghost in the Shell and The Fate of the Furious.
While Cineplex does not disclose ticket sales, a spokesperson said 4DX has exceeded the company's expectations and is one of its more popular premium offerings.
Audi will also market the A5 to those outside of Toronto with a touring AR activation. The activation will see users board a car-like structure and, using augmented reality controls, change different aspects of the car, such as switching from a coupe to a sport-back and swapping colours. It kicks off in Vancouver on April 13 and will travel to Toronto, Mississauga and Montreal the following weeks.
Christian Schueller, director of marketing and digital innovation at Audi Canada, said the ads are an opportunity to showcase Audi as a forward-thinking, tech-focused brand.
Audi already devotes some of its media spend to advertising in cinemas. "Cinema is a very emotional space for people, so we tend to save our advertisements that take people on more of a journey for cinema," he said.
The opportunity to position Audi as an innovative brand, said Schueller, is enough to make up for the 4DX ad only being visible to a small group of theatre-going Canadians. And while being first-to-market with the medium was a good bragging right for the company, Schueller said Audi would have created the ad whether or not it was the first.
"If I had to choose between doing it first and doing it right, I'd choose doing it right," he said. "It was very important to us not to rush this."
A rep for Cineplex has said that more ads will come soon to 4DX, although she did not offer any specifics on brands.