Chronicle Herald acquires Transcontinental properties
The acquisition will see a new parent company known as SaltWire Network Inc., making it the largest media company in Atlantic Canada.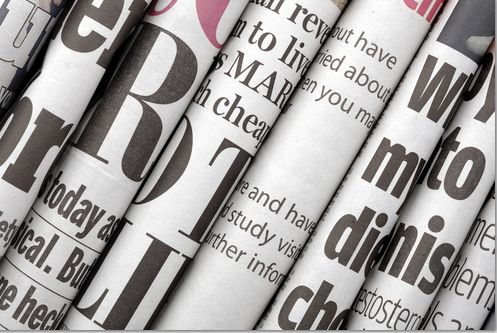 The Chronicle Herald has acquired all of Transcontinental Inc.'s newspapers and websites in the Atlantic region as well as four printing plants, creating a new company known as SaltWire Network.
The move will see SaltWire become the largest media company in the Atlantic region, covering 35 communities across New Brunswick, Newfoundland, Nova Scotia and Prince Edward Island. The transaction is effective immediately.
For the newly formed SaltWire, the acquisition represents an opportunity to cover more ground in Atlantic Canada.
SaltWire is privately owned and financial terms of the deal were not disclosed. A total of 28 publication brands from Transcontinental's portfolio, including The Telegram (St. John's), The Beacon (Gander), The Guardian (Charlottetown) and The Labradorian (Labrador), were included in the deal.
According to a company release,approximately 650 employees from Transcontinental will receive offers of employment from SaltWire, bringing the company's total staff to 950.
Julia Kamula, SVP of local solutions with TC said in the release that SaltWire expressed an interest in acquiring the titles several months ago. "We feel this is the best decision for the continued sustainability of these operations, and that this transaction will help foster even stronger connections with the local communities."
SaltWire Network will have four operating divisions: The Chronicle Herald and sister publications in Nova Scotia, TC publications in New Brunswick, Nova Scotia and Prince Edward Island, TC properties in Newfoundland and Labrador and its commercial printing division. According to the company the acquired titles have a combined circulation of 170,000 copies of dailies, 360,000 copies of weeklies, deliveries to 418,000 homes weekly and 3.8 million digital users per month.
The acquisition comes amidst a 16 month strike by the Halifax Typographical Union, which represents newsroom workers at the Chronicle Herald. The strike, which has now been going on for more than one year. Senior staff at the Chronicle Herald have told media it's "business as usual," however, the HTU's statement asserts that the Herald's newsroom staff have been "replaced with scab workers, many of them inexperienced and incompetent."
Image: Shutterstock