Rory Capern on how Twitter can win with live
Hot off the announcement of more than a dozen new live video deals, the managing director of Twitter Canada says the goal is to position the platform as a go-to destination for live video.
"Our objective is to have something streaming on Twitter all the time."
Rory Capern, managing director at Twitter Canada, knows the goal sounds big, but he said the reality isn't too far away. Globally, the social media platform saw more than 800 hours of live video streamed in Q1 of 2017, an increase of 30% over the previous quarter.
Live video has become a key strategy in the positioning of Twitter, which has seen slow growth since its IPO in 2013 (although its most recent financial results showed that daily and monthly active users were up, but ad revenue dropped). So it made sense that at its first-ever appearance at the IAB Digital Content NewFronts in New York on May 1, Twitter announced 16 new live video deals, 15 of which will be available in Canada.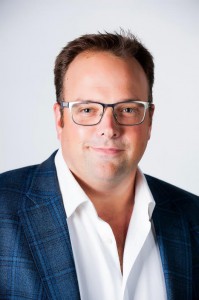 The content includes:
Sports programming from WNBA, MLB, The Players Tribune and the PGA Tour
News content from The Verge, BuzzFeed News, Cheddar and Bloomberg (which will create a 24/7 breaking news network on Twitter); and
Entertainment from Live Nation, Propagate and IMG Fashion.
Twitter has also struck a new deal with the NFL. Although the platform lost the rights it had previously held to the league's Thursday night games to Amazon (those games had only been available in the U.S.), the NFL will now produce live daily programming from Sunday to Thursday. While no games will be streamed, in-game highlights from prime time matches on Sunday, Monday and Thursday night games will be included, as well as Periscope video before kickoffs, rankings and analytics. Unlike its former Thursday Night Football coverage, this content will be available in Canada.
Capern couldn't offer an exact number for how many of Twitter's live video viewers are Canadian, but he did tell MiC that 60% of the platform's live viewers come from outside the U.S. He added that 50% of Canada's millennial population are on Twitter, and 55% of Twitter's global unique live video viewers are in the age group, which he said is crucial.
"This is the audience that is a really crucial challenge for live TV," he said.
While Capern acknowledged that most of the NewFront deals were globally focused, he said that this will help pave the way for more live work with Canadian partners as the platform becomes more associated with live video and on-the-ground, immediate coverage. He said Twitter continues to work with Canadian partners, such as Sportsnet, Corus, the CBC and TVO. He said that the deals announced at the NewFronts should be thought of as "chapter one," while "chapter two" for Twitter is to showcase its live offerings to potential Canadian partners.
While he wouldn't say if any new deals in Canada had been announced or renewed, he did say that there were "very exciting conversations on the way."