The Globe and Mail, Reader's Digest hold strong at the top for Vividata
The quarterly ranking found that newspapers, even in print, still reach tens of millions of Canadians every week.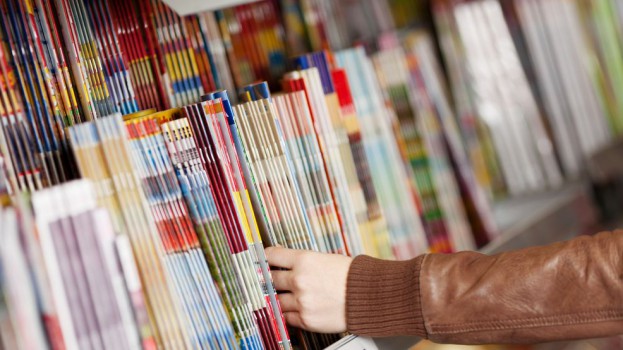 Research firm Vividata has released its newspaper and magazine readership survey results for Q4 2016 to show which publications reach the most Canadians.
The data is gathered through online studies and is updated on a rolling basis. It encompasses data from the past four quarters of the year.
Due to changes in the methodology and questions of Vividata's survey that were made in January of 2016, comparisons to previous results cannot be made. In addition to those updates, Vividata also now reports digital reach for magazines on a monthly basis based on recall, as many of the print magazines studied publish print issues at different frequencies.
The results for magazines and newspapers showed that overall, Canadians still have a healthy appetite for newspapers and magazines. National newspapers reach an estimated 19.41 million Canadians every week, with 15.83 million by print.
The study found that on an average weekday, 11.93 million Canadians age 18+ read a national newspaper. For magazines, an estimated 20.93 million Canadians age 12+ have read the most recent issue of any English or French Canadian magazine.
Reader's Digest was the highest-read magazine overall for Canada in combined print and digital, as well as for print-only. It boasted a total of 4.91 million readers, with nearly 90% of that total being print-only.
For national newspapers, The Globe and Mail pulled in the highest average issue audience (for weekdays) with 2.23 million unduplicated digital and print readers, versus 1.52 million at National Post.
Both The Globe and Reader's Digest have long held the top spot in Vividata's research.
Magazines (Canadians 12 and up)
English magazines: Print and digital reach, average issue
Reader's Digest: 4.91 million readers
Cineplex Magazine: 4.77 million readers
Live Better: 4.44 million readers
Canadian Living: 4.11 million readers
Canadian Geographic: 3.94 million readers
English magazines: Print reach, average issue
Reader's Digest: 4.37 million readers
Cineplex Magazine: 4.05 million readers
Live Better: 4.01 million readers
Canadian Living: 3.58 million readers
Canadian Geographic: 3.18 million readers
French magazines: Print and digital reach, average issue
Ricardo Magazine: 1.95 million readers
Coup de Pouce: 1.52 million readers
CAA Quebec Touring (French and English): 1.27 million readers
Vivre Mieux: 1.17 million readers
Les Affaires/Les Affaires Plus: 961,000 readers
French magazines: Print reach, average issue
Ricardo Magazine: 1.4 million readers
Coup de Pouce: 1.35 million readers
CAA Quebec Touring (French and English): 1.14 million readers
Vivre Mieux: 984,000 readers
Bel Age Magazine: 886,000 readers
English magazines: Digital reach, monthly
Sportsnet Magazine: 1.62 million readers
Maclean's: 1.373 million readers
People: 1.37 million readers
Cineplex Magazine: 1.05 million readers
The Hockey News: 760,000 readers
French magazines: Digital reach, monthly
Ricardo Magazine: 709,000 readers
Les Affaires/Les Affaires Plus: 374,000 readers
L'Actualité: 348,000 readers
Coup de Pouce: 253,000 readers
Vivre Mieux: 198,000 readers
Newspapers (Canadians 18 and up)
National newspapers: Print and digital reach, average weekday issue
The Globe and Mail: 2.23 million readers
National Post: 1.52 million readers
National newspapers: Print reach, average weekday issue
The Globe and Mail: 1.12 million readers
National Post: 850,000 readers
National newspapers: Digital reach, average weekday issue
The Globe and Mail: 1.37 million readers
National Post: 825,000 readers
Ontario newspapers: Print and digital reach, average weekday issue
Toronto Star: 1.91 million readers
The Toronto Sun: 839,000 readers
Ontario newspapers: Print reach, average weekday issue

Toronto Star: 1.26 million readers
The Toronto Sun: 633,000 readers
Ontario newspapers: Digital reach, average weekday issue
Toronto Star: 889,000 readers
The Toronto Sun: 311,000 readers
Quebec newspapers: Print and digital reach, average weekday issue
Le Journal de Montréal: 1.36 million readers
Le Journal de Québec: 722,000 readers
Le Devoir: 324,000 readers
Le Solei: 319,000 readers
Quebec newspapers: Print reach, average weekday issue
Le Journal de Montréal: 976,000 readers
Le Journal de Québec: 536,000 readers
Le Soleil: 222,000 readers
Le Devoir: 153,000 readers
Quebec newspapers: Digital reach, average weekday issue
La Presse: 1.13 million readers
Le Journal de Montréal: 559,000 readers
Le Journal de Québec: 283,000 readers
Le Devoir: 216,000 readers
Le Soleil: 146,000 readers
Toronto newspapers: Print and digital reach, average weekday issue
The Toronto Star: 1.27 million readers
Metro: 725,000 readers
The Globe and Mail: 715,000 readers
24 Hours: 559,000 readers
The Toronto Sun: 554,000 readers
Toronto newspapers: Print reach, average weekday issue
Toronto Star: 869,000 readers
Metro: 672,000 readers
24 Hours: 493,000 readers
The Toronto Sun: 440,000 readers
The Globe and Mail: 419,000 readers
Toronto newspapers: Digital reach, average weekday issue
Toronto Star: 585,000 readers
The Globe and Mail: 411,000 readers
National Post: 236,000 readers
The Toronto Sun: 203,000 readers
Metro: 154,000 readers
Montreal newspapers: Print and digital reach, average weekday issue
Le Journal de Montréal: 715,000 readers
Métro: 522,000 readers
24 Heures: 415,000 readers
Montréal Gazette: 261,000 readers
Le Devoir: 180,000 readers
Montreal newspapers: Print reach, average weekday issue
Le Journal de Montréal: 522,000 readers
Métro: 490,000 readers
24 Heures: 384,000 readers
Montréal Gazette: 168,000 readers
Le Devoir: 86,000 readers
Montreal newspapers: Digital reach, average weekday issue
La Presse: 590,000 readers
Le Journal de Montréal: 294,000 readers
Montréal Gazette: 125,000 readers
Le Devoir: 122,000 readers
Métro: 87,000 readers
Vancouver newspapers: Print and digital reach, average weekday issue
The Vancouver Sun: 463,000 readers
The Province: 405,000 readers
Metro: 327,000 readers
24 Hours: 290,000 readers
The Globe and Mail: 240,000 readers
Vancouver newspapers: Print reach, average weekday issue
The Vancouver Sun: 347,000 readers
The Province: 350,000 readers
Metro: 309,000 readers
24 Hours: 273,000 readers
The Globe and Mail: 111,000 readers
Vancouver newspapers: Digital reach, average weekday issue
The Vancouver Sun: 171,000 readers
The Globe and Mail: 165,000 readers
The Province: 132,000 readers
National Post: 87,000 readers
Metro: 49,000 readers
Image: Shutterstock