Graham Moysey on stepping away, AOL and what's next
The former head of international at the company on why his next move will still be in media.
Graham Moysey is the kind of guy who puts 110% into what he does. He joined AOL in 2010, launching the Canadian outpost before taking over all non-U.S. markets for the company. But, he recently did something that not many executives decide to do – to take a break.
It was announced at the end of March that Moysey would be stepping down from his position and returning to Toronto from London with his family.
In a note distributed to staff, AOL's CEO Tim Armstrong called Moysey one of the "best leaders we've had at this company," noting he'd doubled its non-U.S. markets under his leadership.
MiC caught up with Moysey to talk about his decision to take a step back, his accomplishments and biggest challenges, as well as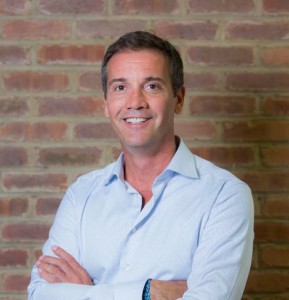 his next move.
Why did you decide to take a step away from the business now?
It's partly that it's been seven years – seven really fulfilling years, but also seven pretty taxing years from a physical perspective. At some point, I started coming to the realization that I wanted to take a pause. Once you start to afford yourself the idea of taking a break, then the notion of that can snowball.
My wife and I have kids that are at an age where they are important years. Not that I will be off for years, but I thought 'what a novelty to be able to be around on a full-time basis… Just the realization that it had been a great run [at AOL] with lots of amazing progress and trajectory, and just taking a look at where our kids are at and want to spend a bit of sustained time and see what that feels like.
This is not by any means retirement. I will be aggressively looking for other work at some point. But it was really a personal decision to prioritize my energy and time more towards my kids and family and some of my other interests versus work.
What were some of the biggest changes at AOL during your time at the company?
The big changes came from external factors – like adoption of mobile by the consumer and adoption of programmatic by both publishers and advertisers. Specific to AOL, the biggest change was the global expansion.  In my tenure, we went from two country managing directors to 12 and grew our advertiser solutions across EMEA, the Americas and APAC.
What were some of your biggest accomplishments?
On a personal note, taking on the non-U.S. lead role and helping to lead growth into some key new markets -driving solid business results and growing a desired culture amongst the staff. From an AOL perspective, I would think the Verizon acquisition really validated the hard work and investments the team had made preceding the acquisition.
What do you see as the key challenges for AOL going forward?
AOL is a large company, and with the acquisition of Yahoo, will grow meaningfully – again.  For any organization of this size, keeping up with the pace of innovation and not being afraid to manage through change is a key opportunity and challenge.
What strategies have you adopted over the past few years that have helped you to stay at the top of your game?
The most significant challenge for me, but also the one that I worked the hardest on, was taking that pause in the day rather than red-lining for 13 hours and coming home burnt out and exhausted and have nothing to give to my family (which did happen with some frequency). But finding a pause in the day to take a break and being really prescriptive about that.
Some of the parting words to my colleagues at AOL included the advice to not go it alone. I was lucky to work with some life coaches for lack of a better word. Those have also become really important resources in times of stress and anxiety. I'm lucky to have a great network of people that can help me and that I can lean on. That's a really important lesson for me and is one that I will practice going forward: you shouldn't try to go it alone.
What will you miss most about AOL?
There will be lots, which makes it such a bittersweet position. But at the top of the list is the people. It's an extraordinary organization, and we joke as a lot of companies do, that one year at AOL is equal to seven years elsewhere. Because the organization is led by a leader in Tim Armstrong that isn't afraid to lead the organization through change, and when you have that kind of a leader driving the company, you tend to do a lot.
AOL tends to attract really interesting people that tend to work hard and play hard. Because the organization puts a lot of emphasis on culture, it's just a great group of humans.
It's likely too soon to talk about your next move, but what areas of business are you most interested by right now? Do you see yourself staying in the media industry?
I want to stay in the media and technology space. It's a space that I love, and to use a Canadian expression "it's where the puck is going," if it's not where it is already. It's always fun to be part of growth industries. And the consumer use we are seeing in terms of platform adoption is exciting. I am targeting organizations that have scalable platforms that are nimble enough and product-focused enough to keep up with the breakneck speed with which consumers and businesses are moving… I would also stress that amazing people and growth need to be part of the recipe.
I was lucky in my role at AOL to oversee the content side of the business in addition to the platform side of the business. So, having the spectrum of those two worlds is really exciting. I tend to throw 110% into whatever job I'm doing, so I want to be able to do that and also show up at home with a grin on my face.